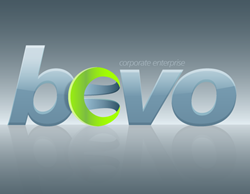 We believe its more important for owners to have control of and access to their data, than to have ways to nickel and dime them because the POS is inadequate. So we built it right the first time. It's a better business model for both of us.
Naples, FL (PRWEB) June 16, 2014
Bevo Charisma will be the one to watch at the IFE show as it offers, in a single, tight powerhouse terminal, what franchise owners have regularly paid up to an average of $10,000 for annually, for just a tiny fraction of that. Well beyond the most basic 24/7 support, touch-screen ordering and printing in the kitchen, Bevo Charisma offers the most exhaustive list of data analytics ever seen in a POS. From specific details about server performance (who best up-sells dessert or drinks), to vital customer information (Mr. J always does business dinners on Wednesdays and offers guests wine X) Bevo analytics offer franchise owners an unprecedented depth of access into the finest details of the operation so owners can see, with precision, where they are making and losing money. It is also integrated with online ordering, gift cards, smart phone apps, and your accounting software.
Bevo, the company's most sophisticated and cutting-edge software solution, has been designed specifically for franchise owners, by a gifted and intuitive software designer and franchise owner. "My business [Benseron] came into existence because I was called in to fix a franchisee's single-store system, I ended up fixing 400 other stores too. Knowing it could be done so much better, I needed to first learn what really was required of a franchise POS, so I bought a franchise and the rest is history," said Benseron CEO, Onur Haytac.
Bevo is designed to meet the unique high-pressure demands and extensive data analytics of the franchisee and franchisor with single and multi-store needs and the ability to grow indefinitely. Bevo offers users a master-list of unprecedented components and abilities that come standard with the system, as well as specialty upgrades if your needs are so specialized they are beyond those provided. Bevo's standard elements (data analytics, gift cards, etc) are available with some of the other providers too, yet no one else offers all of them. They are also considered options or upgrades and will cost you and they don't typically integrate with data analytics, assuming they offer it.
Bevo POS is a robust system that maintains full-system operation even during a power outage or Internet failure because of its system-wide redundancy and smart-batteries. Complete and extensive data analytics, typically outsourced due to POS inadequacies, and a depth of customization that has yet to be replicated, including online ordering, gift card integration, ordering apps, all integrated into Bevo and included in the data analytics at no extra charge. Bevo is the only hybrid POS on the market, so the wait staff on the iPad, the manager on Charisma and the owner at home on his Tablet are all interfacing with the identical software and in real-time.
Bevo's innovative hybrid technology enables restaurant owners to use handheld tablets tableside, from taking orders to accepting and processing payment in seconds, while continuously updating the sales information on the cloud database. With both cloud and server networking redundancy, owners now have the ability to access real-time data about all aspects of their business from anywhere, at any time. These capabilities will change how businesses will function, more efficient, tighter controls on inventory, data analytics showing returns/refunds/discounts, when and for whom, exponentially increasing the ability to manage the business. Haytac notes, "we believe its more important for owners to have control of and access to their data, than to have ways to nickel and dime them because the POS is inadequate. So we built it right the first time. It's a better business model for both of us."
Charisma, Bevo's terminal, is beautiful, lean and deceptively resilient hardware housing an industrial-grade motherboard, Dual Core 1.86 GHz CPU, Solid State Drive, LED touch Screen and Smart-Battery, offering exponentially more power and capacity than the industry has ever been offered. Haytac went on to say, "We develop the software, manufacture the hardware, host the cloud and provide support in-house, that's the only way to make a system this revolutionary."
Benseron Information Technologies, Inc., established in 2004, in Naples, FL., is a direct manufacturer, that designs software platforms and applications that streamline restaurant and retail operations helping customers cut costs and improve efficiency. Today Benseron is revolutionizing what can be offered. Intuitive understanding of the restaurant business and the ability to convert that understanding into technological intelligence has set Benseron apart. For more information please visit http://www.bevopos.com or call 866-620-2785.