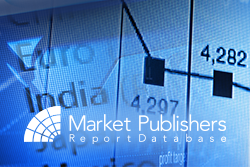 London, UK (PRWEB) June 16, 2014
Consumers in the US still remain skeptical about the growth of the country's economy and continue to be very conscious while shopping. Presently, omni-channel retailing tends to gain more and more importance as local shoppers increasingly look towards more convenient options. Meantime, big box retailers tend to open stores of smaller format in order to beat weakening sales in their existing stores. Smart brick-and-motar stores are currently also on the rise. The country's consumers are more and more interested in the digital payment services as they considerably ease payment methods.
Online retail channel is considered to be the most rapidly growing one in the US in spite of the expected single-digit growth through 2018. Grocery and food are predicted to remain the top product category for different retailers in the years ahead; whilst video, entertainment software and music categories are forecast to see the fastest growth in the next 5 years.
In-demand research report "The Future of Retailing in the US to 2018 - Consumer and retailer trends, issues and market dynamics" drawn up by Conlumino is now available at MarketPublishers.com.
Report Details:
Title: The Future of Retailing in the US to 2018 - Consumer and retailer trends, issues and market dynamics
Published: May, 2014
Pages: 235
Price: US$ 4,950.00
http://marketpublishers.com/report/retail/future-of-retailing-in-us-to-2018-consumer-n-retailer-trends-issues-n-market-dynamics.html
A comprehensive analysis of the US retailing market along with top-level historic and present market data is provided in the topical report. Furthermore, the research study contains data on retail sales of various products in the country, dissects the major distribution channels, offers an in-depth examination of the main product categories, and also contains a summary of the most recent retail industry developments. The report presents an insightful overview of the changing retail and consumer trends, estimates the influence of different factors on the industry development, includes a snapshot of the industry innovations, and also investigates the trends prevailing in the US retailing market. Additionally, an up-close look at the market's future growth prospects including forecasts to 2018 is provided.
Report Scope:

Comprehensive analysis of the US retailing industry with a thorough discussion of the key industry aspects.
Insightful review of the prevailing industry trends.
Close look at the major factors having influence on the development of the country's retailing industry.
Examination of the changing market dynamics.
Top-level historical and current market data.
Retail sales statistics.
In-depth insights into the key product categories.
Analysis of the main distribution channels.
Summary of the top market opportunities.
Snapshot of the most recent industry innovations and developments.
Overview of the prevailing competitive trends.
Set of projections of the US retailing industry performance through 2018.
More in-demand research reports by the publisher can be found at Conlumino page.