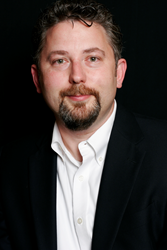 We are gratified to receive the AASM's gold-standard recognition shared by the best academic centers. We offer the Houston area a combination of personal attention and the best practices in pediatric neurology, pulmonary & sleep medicine.
Houston, TX (PRWEB) July 02, 2014
Academy Diagnostics Sleep Center in Houston recently received full program accreditation from the American Academy of Sleep Medicine (AASM).
Focusing on infants and children, Academy reaches out to an underserved population for sleep disorders. Sleep apnea is linked to ADD, asthma, epilepsy, developmental delay, bedwetting and many other disorders. Estimates of sleep apnea in all children reach as high as 6 %. Certain populations of children with special health care needs have much higher prevalence and failure of surgical treatment.
Since 2012, the American Academy of Pediatrics has recommended that all children who snore and have signs or symptoms of apnea should undergo a sleep study. Most sources recommend reevaluation 6-8 weeks after treatment such as tonsillectomy.
"The American Academy of Sleep Medicine congratulates Academy Diagnostics Sleep Center on meeting the high standards required for receiving accreditation as a sleep disorders center," said Dr. Timothy Morgenthaler, AASM president. "Academy Diagnostics Sleep Center is an important resource to the local medical community and will provide academic and scientific value in addition to the highest quality care for patients suffering from sleep disorders."
Academy offers outpatient diagnostic testing for infants, children and adults for sleep and neurologic disorders. Using sleep studies and EEG, Academy helps in the diagnosis of sleep apnea, seizures, epilepsy, narcolepsy and other serious illnesses.
Academy Diagnostics Sleep Center partners with Texas Pediatric Specialists to provide personal patient care. Dr. Joshua Rotenberg and Dr Sarat Susarla serve the Houston area's Pediatric neurology, pulmonary needs & sleep medicine.
To receive accreditation for a five-year period, a sleep center must meet or exceed all standards for professional health care as designated by the AASM. These standards address core areas such as personnel, facility and equipment, policies and procedures, data acquisition, patient care, and quality assurance. Additionally, the sleep center's goals must be clearly stated and include plans for positively affecting the quality of medical care in the community it serves.
The American Academy of Sleep Medicine accredited a sleep disorders center for the first time in 1977. Today there are more than 2,500 AASM-accredited sleep centers across the country.
Academy is directed by Joshua S Rotenberg, MD, and is located at 12727 Kimberly Lane Ste 107 in the center of Houston.
Dr. Rotenberg is board certified in pediatric neurology, epilepsy and sleep medicine.
Dr. Sarat Susarla is a staff physician at Texas Pediatric Specialists and Academy Diagnostics. He is a board certified pediatric pulmonologist and sleep specialist
The American Academy of Sleep Medicine is a professional medical society for clinicians, researchers, and other health care providers in the field of sleep medicine. As the national accrediting body for sleep disorders centers, the AASM is dedicated to setting standards and promoting excellence in sleep medicine health care, education and research.