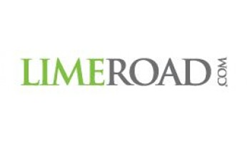 (PRWEB) July 04, 2014
With temperatures soaring to new records, LimeRoad.com too is setting new parameters in summer fashion by presenting comfortable and designer ensemble of summer dresses for women in India. From ruffles lace to floral prints, this array has some really exquisite yet comfortable designs and patterns that ensure complete ease and absolute style for the wearers. The fabrics used in these garments are of the finest quality whether it is cotton or premium satin, the basic material of these dresses are soft and skin friendly.
As a quality-oriented entity that strives hard for the trust of its customers, LimeRoad.com only includes creations of some of the most reliable and leading names of the fashion and garment industry. The offered range of summer dresses for women also features renowned names like Schwof, Glam and Luxe, Mishka and many more. Available in calming shades and colour combinations like white, pink, Aqua Blue, all these clothing choices are offered at best prices to the customers.
These summer dresses can be easily viewed and purchased online, and with Limeroad.com, the delivered products will be true to their online details. Elaborating on the same, a representative says, "With LimeRoad, what you see is what you get. We work hard on photographing images as is. Our content team gives you an elaborate description of the product with detailed specifications of each item. Our sourcing team makes sure to send out products that meet the LimeRoad aesthetic and stringent quality standards. If despite this you don't fall in love with what you get, give us a call within 5 days to book a return."
The store also brings summer dresses for weddings that includes ethnic sarees and salwar - suits such as Bollywood-inspired summer love sarees and many such options.
About - LimeRoad.com
LimeRoad.com is a social-commerce platform targeted at the intelligent woman of today. Aimed at fashion-forward females, they offer the very latest styles in clothing and accessories for women to shop online. They are a top resource to a fun and exciting way to discover, share and shop. They have an incredible variety of carefully selected merchandise, enabling customers to discover the best lifestyle products across categories like apparel, accessories, home and non-perishable food.
To know more about their offerings, please visit http://www.limeroad.com. Subscribe to our YouTube channel : https://www.youtube.com/channel/UCcm7DC9xwhlLi3gnxCKSQSA.