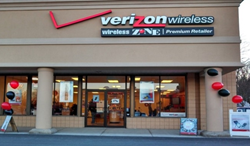 "The Roadshow will give potential franchisees an inside look into the franchising benefits and support of our company, while also showcasing the development opportunities available throughout the region."
Middletown, CT (PRWEB) June 17, 2014
Wireless Zone®, the nation's largest Verizon Wireless retail franchisor, has announced plans to host a Franchise Roadshow on June 26 and 27 at the Fairfield Inn Orlando Airport. The event will showcase upcoming ownership opportunities throughout Central Florida, and will highlight the growth and development of the company over the past year.
"Wireless Zone® has over 400 stores nationwide, and we are excited to expand and add new locations throughout Central Florida," said Janet Labanara, director of franchise development for Wireless Zone®. "The Roadshow will give potential franchisees an inside look into the franchising benefits and support of our company, while also showcasing the development opportunities available throughout the region."
The Franchise Roadshow is open to entrepreneurs and business professionals, and will highlight upcoming ownership opportunities for new locations throughout Central Florida. The Roadshow will take place at 5:00 p.m. on Thursday, June 26 and 11:00 a.m. on Friday, June 27, and attendees can select which session to attend. The event will include an exciting presentation about owning a Wireless Zone® franchise, which will overview the company's history, training, support programs, revenue streams, initial investment and area for new store development. Registration to the Roadshow is free, but space is limited. Registration information is listed on the Wireless Zone® website, http://franchising.wpengine.com/franchise-roadshow-orlando-fl.
"This is an exciting time to get involved with wireless industry," continued Labanara. "With the constant developments in technology, customers are looking for experts to assist them with their smartphones, tablets and everything in between. At Wireless Zone®, we pride ourselves on providing extensive training and support throughout our entire franchise system. We have 15 locations throughout Florida, but only one of those locations is in the Orlando market. We are excited about the opportunity to add more locations to the region, and the Roadshow will highlight the benefits of franchising with Wireless Zone®, especially within the Central Florida region."
For more information about Wireless Zone® please visit http://wirelesszonefranchise.com/.
About Wireless Zone®
Founded in 1988 as "The Car Phone Store," the Wireless Zone® Franchise System has grown to be the nation's largest Verizon Wireless retail franchisor. Entrepreneur magazine ranked Wireless Zone® Franchise the No. 1 franchise in its category. With approximately 400 locations in the U.S., Wireless Zone® stores offer premium wireless products and services backed by Verizon Wireless. The Wireless Zone® Franchise System is a division of Automotive Technologies, Inc., Middletown, CT. For more information, visit http://www.wirelesszone.com.
For additional information, contact:
Heather Ripley, Ripley PR
hripley(at)ripleypr(dot)com
865-977-1973
###