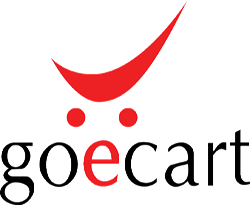 'We are thrilled to be partnering with Bongo International in this terrific new initiative,' said Manish Chowdhary, GoECart CEO. 'It is an important addition to our continued drive to provide our merchants with the latest, most relevant capabilities.'
Bridgeport, CT (PRWEB) June 17, 2014
GoECart, a leading provider of cloud-based multi-channel e-commerce solutions, today announced its partnership with Bongo International that will enable its merchants to sell internationally as well as domestically.
Bongo International has developed a pre-built integration between Bongo's Checkout International Business Solution and GoECart, making it possible for GoECart merchants to implement its International Fulfillment solution in a fraction of the time normally required.
Bongo's GoECart integration enables merchants' ecommerce sites to accept international transactions from over 220 countries without having to manage the common challenges associated with Cross Border eCommerce. Every international order gets shipped to one of Bongo's US destinations, where it is processed for export abroad.
"We are thrilled to be partnering with Bongo International in this terrific new initiative," said Manish Chowdhary, Founder & CEO of GoECart. "It is an important addition to our continued drive to provide our merchants with the latest and most relevant capabilities available as part of our all-in-one commerce suite."
"We are very excited to collaborate with GoECart as a Strategic Integration Partner. Our partnership will empower GoECart clients as well as prospects with turnkey solutions for accepting global orders in a competitive ecommerce market," said Jennean Morrison, Director of eCommerce, Bongo International.
The partnership is GoECart's latest innovation to the GoECart 360 all-in-one commerce suite, expanding the company's cross-channel fulfillment capabilities, which include ship-from-warehouse, ship-from-store, in-store pickup and vendor drop-ship functionalities. The GoECart solution also supports robust certified integration with all leading carriers like UPS, FedEx, Endicia (USPS) and CanadaPost for accurate shipping rate calculation, service selection and manifest label generation.
About GoECart
GoECart provides integrated, on-demand ecommerce solutions that empower retailers to sell more goods and services more efficiently. Our flagship, all-in-one ecommerce suite, GoECart 360, combines a powerful ecommerce storefront with multi-channel order and inventory management, fulfillment, CRM, and much more. GoECart 360 enables merchants to sell across all major customer touch points—web storefronts, "brick and mortar" stores, call centers, mail order catalogs, and the leading online marketplaces. We help companies grow revenues, automate business processes, lower IT costs, and achieve greater profitability.
About Bongo International
Bongo International, LLC was founded in 2007 to overcome the challenges associated with Cross Border eCommerce transactions by both consumers and businesses. Today Bongo services hundreds of thousands of International Consumers and several thousand businesses globally with a team spanning 3 continents.