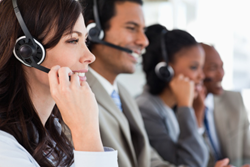 Atlanta, GA (PRWEB) June 17, 2014
1-800 Courier, a recognized leader in same-day delivery, distribution and transportation services, announces same-day heavy freight delivery services. This is in an effort to inform clients of its variety of service options, expand its customer base, and increase courier sales growth. 1-800 Courier is a courier company that pursues to be the best choice in courier and same-day logistic solutions nationwide.
Same-day heavy freight delivery services consist of transporting types of freight or products for customers other than standard packages or boxes. 1-800 Courier offers 24ft. long straight trucks to accommodate all of its customers' same-day delivery needs for heavy freight, especially for odd-sized palletized freight. Straight trucks are able to transport twelve, standard-size 48 x 40 pallets, with a height limit of 7 feet tall.
With straight truck usage, customers can have a variety of pallets delivered same-day also, whether the pick up location has a dock or not. Once the customer places their order, 1-800 Courier will confirm that the straight truck is available and has the adequate space required for the pallets that are being picked up. There are no side-load or flatbed trucks available. The origin or destination can be a residential location as well.
1-800 Courier has out-of-state or long-distance courier services to deliver heavy freight as well. This service for heavy freight deliveries is offered by 1-800 Courier on an on-demand or prescheduled basis. 1-800 Courier recommends that straight truck requests be made a day in advance for availability purposes. Customers can place their order via phone or online. The Los Angeles Courier is available 24/7 to adjust any order information, perform any shipment tracking or answer any customer questions to meet the same-day delivery needs for their heavy freight.
1-800 Courier is a premier same-day courier offering transportation and distribution services provider. From small packages to palletized freight, 1-800 Courier delivers fast. As a leader in the courier industry, the company goal is to create optimal courier logistic solutions and provide superior customer service every time. The courier service provides same-day delivery successfully for over 1,500 clients, including Fortune 500 companies throughout the US.