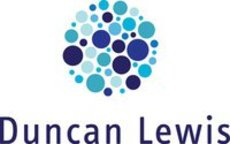 In a landmark judgment Collins J has concluded that the Lord Chancellor's Guidance on ECF legal aid is unlawful, and has condemned the implementation of the exceptional funding regime by the Director of Legal Aid Casework.
London, United Kingdom (PRWEB UK) 16 June 2014
R oao Gundanaviciene and others v Director of Legal Aid casework [2014] EWHC 1840
High Court of Justice- Queens Bench Division- Admin- 13th June 2014. Full judgement can be found here.
In 2012 the government made extensive and controversial cuts to legal aid for civil matters, which removed legal aid funding for many types of matters. At the time, the government reassured Parliament and the public that, for those cases where a lack of legal aid would put fundamental rights at risk, it would ensure that legal aid was still available for these matters under an Exceptional Case Funding ('ECF') scheme. In practice, about 98% of applications for ECF legal aid were refused.
As stated in the landmark case judgement, Collins J has concluded that the Lord Chancellor's Guidance on ECF legal aid is unlawful, and has condemned the implementation of the exceptional funding regime by the Director of Legal Aid Casework. Collins J considered the Guidance against the principles derived from European case law and found that it set too high a threshold for granting funding in order to avoid a breach of human rights or EU rights. He then applied those principles to the six cases before him and held that the decisions were infected by public law errors and that in many cases legal aid was bound to be granted.
The first of these cases represented by Duncan Lewis Solicitors, Edgehill, concerned an appeal to the Court of Appeal about the interplay between immigration rules and Article 8 ECHR. That case was reported as Edgehill v SSHD (2014) EWCA Civ 402 and the second case of JE v SSHD (2014) EWCA Civ 192. Ms Edgehill sought ECF legal aid to advance her appeal but her application was rejected. Collins J found that she should have been granted ECF legal aid. He went on to say that in any case where the Court of Appeal grants permission to appeal an appellant prima facie should receive legal aid.
Ashley Underwood QC of Cornerstone acted for Ms Edgehill, leading solicitor advocate Adam Tear of Duncan Lewis.
The second of these cases, Reis, concerned the rights of an EU national to remain in the UK. It is stated in the case judgement that Mr Reis sought legal aid, and that application was rejected on the basis that the law was straightforward, that appeals in the Tribunal are not complex in law or procedure and that it was 'speculative' to think that a series of errors made by both the Home Office and the Tribunal previously in his case would be repeated. Collins J rejected the submission that the applicable law was clear and straightforward and described the suggestion that appeals in the tribunal are not complex as so 'remarkable' that it 'suggests that the author has never had experience of observing appeals before the First Tier Tribunal'. He considered that ECF legal aid should be granted.
James Packer of Duncan Lewis, instructed Tim Buley, leading Alistair Mills both of Landmark Chambers.
Among the other matters that the Court considered was the case IS where a man lacking mental capacity was refused ECF assistance on the basis that he could obtain the assistance of a 'litigation friend' – a term used where litigation is brought and managed by a third party on behalf of someone who is unable to manage their own affairs. The case judgement details that this argument was also rejected, as the judge pointed out that in order to be able to use a litigation friend a medical report and other evidence has to be supplied, and it requires funding to obtain this evidence. Furthermore the judge pointed out that litigation friends are not advocates, and are rarely given permission to address the court, so that a litigation friend would not resolve the issues.
A further case involved whether ECF funding (as opposed to ordinary legal aid) was required to assist the child of a recognised refugee, stranded in a third country, to join his family in the United Kingdom under 'family reunion' provisions. The case judgement states that the Court held that this did come within 'ordinary' legal aid, but further that even if ECF funding was required, that it ought to have been granted.
The Court granted the Legal Aid Agency permission to appeal in 5 of the 6 cases.
The judgement will have fundamental effects in the provision of legal aid in immigration cases but also in a wider spectrum of cases affected by recent government cuts in respect of legal aid.