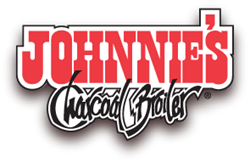 Oklahoma City, Oklahoma (PRWEB) June 17, 2014
Since 1971, Johnnie's Charcoal Broiler has been serving Oklahomans great burgers. One of their staples is the #9 Cheese Theta. Most would agree that it is Johnnie's Hickory Sauce that makes this burger so delicious. Johnnie's Famous Mild Hickory Sauce can now be bought by consumers online through Johnnie's website.
Johnnie's Sauce can be found on their website at http://johnniesburgers.com/jhs. Jars are sold in pairs for $28.90. This cost includes shipping and handling.
About Johnnie's Charcoal Broiler:
Johnnie Haynes started in the restaurant business in 1946. He opened the first Johnnie's Charcoal Broiler in September 1971 at Military Avenue and Britton Road in Oklahoma City, Oklahoma. Visit http://johnniesburgers.com/ for more information.