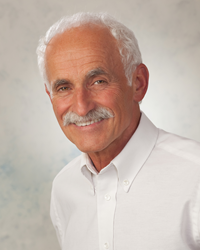 Ghent, NY (PRWEB) June 16, 2014
Patients who are dealing with bone loss due to periodontal disease can now receive a minimally invasive gum surgery alternative near Ghent called the Laser Assisted New Attachment Procedure (LANAP ®) from Dr. Robert E. Danz. Only a few dentists are qualified to perform LANAP®, which is quickly becoming a preferred method of periodontal disease treatment for patients across the United States, as it not only treats the infection but also stimulates the regrowth of bone.
While accidents and decay can result in tooth loss, it is most often caused by periodontal disease. Tooth loss is not only uncomfortable and embarrassing, it can also lead to more serious complications including the inability to chew food efficiently and further bone loss. Every time an individual chews, the masticating motion of the teeth stimulates the jaw bone. When a tooth is lost, the vacant spot no longer offers stimulation to the jaw bone in that area. As a result, the jaw bone typically begins to deteriorate and break down at a rate which differs from one individual to another. Once a tooth is lost, the slow deterioration of the bone typically begins almost immediately.
To guard against tooth loss resulting from periodontal disease, immediate treatment is imperative to arrest the progression and reduce the incidence of further bone loss. By receiving LANAP® as a gum surgery alternative near Ghent, periodontal patients can combat gum disease and tooth loss while simultaneously protecting their jaw from excessive loss of bone.
During LANAP®, a highly advanced laser is used to target and remove gum tissue that is affected by gum disease. The procedure allows Dr. Danz to obtain a high degree of accuracy when removing diseased gum tissue and is minimally invasive compared with traditional gum surgery procedures. The laser not only targets infected gum tissue, but it also seals off the area so that stitches are not required. A significant benefit of LANAP® is that it also helps to stimulate bone growth in the jaw and encourages the tissue to reattach to the teeth.
Patients who are dealing with missing teeth due to periodontal disease are encouraged to seek prompt treatment for their symptoms before they experience significant bone loss. Individuals who are interested in a minimally invasive gum surgery alternative near Ghent can schedule a personalized appointment with Dr. Danz.
About The Doctor
Robert E. Danz, DDS is a general dentist offering personalized dental care for Hudson, NY gum disease patients. Not only does Dr. Danz run his own practice, he is involved in his community. Dr. Danz received his dental degree from the New York University College of Dentistry after earning his bachelor's degree from Long Island University. He has also taken numerous postgraduate education courses, specifically focusing on cosmetic and restorative dentistry. Dr. Danz is part of one percent of dental professionals providing the LANAP® FDA cleared laser procedure for gum disease treatment. To learn more about Robert E. Danz, DDS and his dental services, visit his website at http://www.hudson-dental.com and call (518) 444-4215.