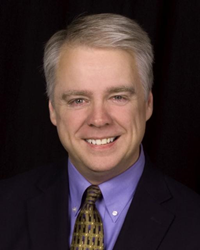 I believe in the American dream so much, that I plan to give it away.
Knoxville, Tennessee (PRWEB) June 18, 2014
Knoxville businessman John D. King, an East Tennessee native, recently announced his candidacy for U.S. Senate. King, a graduate of Middle Tennessee State University and former Fox Affiliate News Anchor, will run against incumbent Lamar Alexander in the August 7 primary election.
"In light of what has happened the past several years – unemployment, high taxes and the blatant failure of those currently in office – as well as the pain I have felt as a small business owner, I felt I had to step up to the plate and try to make a difference," King said. "The American dream is harder to achieve for most people – and for many it is only a dream. I believe in the American dream, and want to encourage the hope that it still can be achieved. So much so, that I plan to give it away."
King plans to put his money where his mouth is. His American Dream Giveaway Sweepstakes will offer items that symbolize the American dream: a home starter package, a reputable local business, a Ford 4x4 pick-up truck, a Lexus SUV and more. In a respectful nod to the Second Amendment, King plans to include rifles, pistols and shotguns as well in the giveaway.
"Like many others I am fed up with seeing our country fall further from God and our Constitution," King said. "I feel the last thing needed at this moment is to send another politician to Washington. Instead, we need men and women from among our citizenry, with relevant business experience and no fear of standing up for what is right."
For more information about King's candidacy or the giveaway, visit http://www.johndkingforussenate.com or http://www.facebook.com/johndkingforussenate.
If you would like more information about the American Dream Giveaway or to interview John D. King, Call Cade at 858-342-9445 FAX: 865-693-1371 or email kingforsenate(at)bellsouth(dot)net.