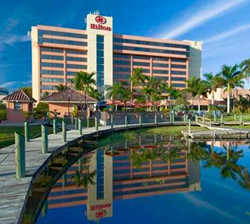 Education and awareness are still a must if we are going to create a culture free of slavery and exploitation.
West Palm Beach, FL (PRWEB) June 17, 2014
The Human Trafficking In America Conferences are designed for the general public to become informed and educated by experts and authorities; to protect their at-risk youth; and to mobilize and engage people across America to help eradicate this horrendous crime. The next step to working to eradicate human trafficking of women and children in the United States is to work towards complete restoration of not only victims, but our culture and those areas that are fueling such hatred and violence that are resulting in this unthinkable brutality.
Yvonne Williams, Co-founder and President of Trafficking In America Task Force said, "While the first few years working to educate this country were discouraging, hope is now alive. I've never seen a time when so many people are gravitating to a social issue on such a wide scale. It's as if a wand has been waved over America and people are waking up. I am more encouraged than ever that we can end this. Education and awareness are still a must if we are going to create a culture free of slavery and exploitation."
Williams will open the conference as Keynote speaking to the theme of the conference, Restoring Humanity From Modern Day Slavery followed by Nita Belles, author of In Our Backyard: A Christian Perspective on Human Trafficking in the United States, presenting on Human Trafficking 101 for the attendees that are not versed on the basics of what this crime is all about. Immediately following the presentation of Human Trafficking 101 on Wednesday morning July 16, Belles will moderate a panel of 3 survivors of human trafficking and 4 leaders of shelters and victim restorative services. The goal of the panel will be to present a conversation between survivors and healers in order to give a clearer understanding of what is required to bring total restoration of victims of human trafficking. "This will be one of the most important panels we have ever had," stated Williams.
Other conference highlights include a law enforcement / legislative panel on Thursday moderated by Yasmin Vafa, Director of Law and Policy for Human Rights Project for Girls (Rights4Girls). Ms. Vafa directs the policy strategy and legislative agenda of Rights4Girls. Her work focuses on analyzing and drafting proposed legislation, developing campaigns and advocacy initiatives, producing policy recommendations and briefs, and advising policymakers throughout the legislative process on issues affecting vulnerable young women and girls in the U.S. 7 panel members will participate in the discussion to improve legislation and LE policy and procedures.
The annual Tear Drop Awards Luncheon is a highlight of the human trafficking conference and adds not only an element of recognition and gratitude to those working in the movement, but brings a lighthearted tone to a difficult 3 days.
On Friday, the focus will be demand reduction beginning with speaker Donny Pauling, a former pornography film producer and ending with John Pace, a former brothel owner. Both men will shed light on how the demand is fueled across the country and world. A victim of human trafficking through the strip clubs will also present on Friday afternoon and Frank Schaeffer, noted author and national speaker will wrap up with the topic, "Men in Crisis".
For the youth, ages 12 to 18 and young adults, a special Empower Me 2014 event has been planned that will bring education to them in a youth friendly manner including a Meet and Greet with Michaela Paige, Season 3 Team Blake finalist on the Voice. Michaela will also be singing a few songs for the youth audience.
For a complete agenda of topics and speakers as well as registration and lodging details please visit http://www.traffickinginamericaconference.info.
About Trafficking in America Task Force:
Trafficking in America Task Force is a 501c3 non-profit charitable organization and has been working since 2004 to educate the American population about the reality of the sale of American women, men, and children into sexual slavery for the profit and pleasure of their perpetrators, and that the forced labor trafficking of both adults and children is real in this country. Our vision is to help eliminate the human trafficking of women, men and minor children in America, and to provide a culture for our children free of sexual exploitation and slavery, where people know and own their own intrinsic value.