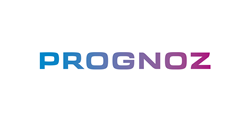 (PRWEB) June 17, 2014
Prognoz, a global provider of business analytics solutions, today announced completion of a project for the United Nations Development Program (UNDP). The Prognoz-built solutions, which include the AfriGAP Data Portal and the AfriGAP Open Data Platform, consolidate quantitative indicators on the quality of governance and democracy in African countries, and provide users with simple tools to analyze this data.
The AfriGAP Data Portal provides policymakers, analysts, researchers, experts in social and political science and other specialists with a one-stop-shop platform to navigate and also compare indicators on various themes of governance (corruption, citizen participation, human rights, natural resources, conflict, etc.), from both African and international sources. It offers customized tools for data management, analysis and display, including keyword search for finding relevant information within a fraction of the usual time. The solution's interactive maps, charts and diagrams graphically demonstrate the progress of governance reforms across Africa. Users can generate analytical reports to print, export to external data formats, and share via social media.
The AfriGAP Open Data Platform facilitates collection and sharing of data on emerging and crucial topics such as economic governance, democratic institutions, civil society and media, and more. Through this platform, users can work with existing data, load custom data sets, visualize data, analyze the selected indicators at national and regional levels, contact other users, and share reports and charts.
"Governance is assessed differently by international experts (1) African experts (2) and citizens (3). The key to assessing governance is to draw from various sources and to combine datasets, in order to minimize biases inherent to any given source," said Ms. Marie Laberge, Governance Assessment Specialist at the UNDP Regional Service Centre for Africa. "Prognoz worked with us to create an easy-to-use but sophisticated tool that allows users to explore and analyze governance in any African country according to indicators from these three data sources, thereby providing a more comprehensive and accurate view."
"Prognoz has implemented similar business analytics solutions for a large number of customers, including the African Development Bank and statistical departments of the African countries, as well as a number of governments in the Middle East," said Dmitry Andrianov, founder and CEO of Prognoz. "The solutions developed for UNDP aim to boost public access to quality governance and socioeconomic indicators of African countries. We hope our solutions will increase the transparency of public authorities and foster evidence-based decision-making, public accountability, and good governance."
(1) Ibrahim Index on African Governance
(2) African Integrity Indicators
(3) Afrobarometer Survey
About United Nations Development Programme
UNDP partners with people at all levels of society to help build nations that can withstand crisis, and drive and sustain the kind of growth that improves the quality of life for everyone. On the ground in more than 170 countries and territories, we offer global perspective and local insight to help empower lives and build resilient nations.
About Prognoz
Prognoz delivers advanced analytics and visual discovery solutions for companies looking to improve business performance and drive innovation. From dashboards and reporting to time-series analysis, modeling and forecasting, Prognoz helps top managers, business analysts and other experts tackle big data and harness the information needed to make better decisions, predict future opportunities and take strategic actions.
Founded in 1991, Prognoz now has 1500 employees serving more than 500 public-sector, financial and enterprise customers across a wide array of industries in 70 countries around the globe. To learn more about our business intelligence and business analytics solutions, visit http://www.prognoz.com.