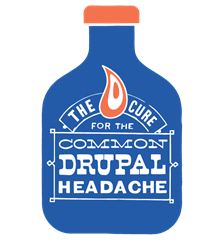 Being active in the Drupal space improves the future of both Drupal and Promet Source
Chicago, IL (PRWEB) June 18, 2014
The open source content management system (CMS), Drupal, powers millions of websites throughout the world including Weather.com, Whitehouse.gov and NBC.com. Even Twitter, IKEA, and PayPal have selected Drupal for some of their web properties. The development network who maintains,implements and consumes Drupal and its related software is expansive and growing. In fact, Drupal's annual convention (DrupalCon) attracts nearly 5000 attendees (many of whom are global tech leaders) and the best Drupal development firms. DrupalCon-North America was held in Austin, Texas June 2-6. The convention provided attendees access to 130 educational sessions, three keynote addresses, summits for business and community, and an exhibit hall featuring 70 of the top Drupal businesses.
Promet Source sent a team of nine to the prestigious event with representation from Marketing, Development, Support, Operations, Sales and the Leadership team. Promet's Drupal Developer, Michelle Krejci and Solutions Architect, Allan Chappell were enlisted as mentors for the popular BuildAModule Drupal training program. Andrew Kucharski, Promet's CEO was among the industry leaders selected to present an educational session. Kucharski presented to a standing-room-only audience about stress testing Drupal websites using LoadStorm.
The exhibit hall featured nationally-ranked Promet Source who joined the convention for the sixth time to educate attendees about their cutting edge Drupal development process (Continuous Integration), unique offerings (e.g. Drupal migration and Drupal support), and recent website development success stories. The Austin Convention Center was abuzz with excitement for Promet's DrupalCon theme, "Promet Source: The Cure for the Common Drupal Headache."
"Many attendees stopped and noted our campaign slogan on ads, T-shirts and collaterals and had a chuckle of recognition saying, 'I have had so many Drupal headaches! You've got the cure?' And of course, Promet does. We had excellent conversations about our 'prescription for success' for pains like migration miseries, irritating integrations and so much more," said Maggie Graham, Promet's head of Marketing.
Promet Source has focused solely on Drupal as a platform for web development since 2008. As a Premium Supporter of the Drupal Association, Promet acts as an ambassador and evangelist of the CMS. Their team is highly-regarded within the community and often speaks at Drupal events across the globe regarding process, management, tools & techniques, and DevOps. "DrupalCon is another way we can open the door to collaboration with partners, technical advancement of our team, understanding our clients, and innovating our offering. Being active in the Drupal space improves the future of both Drupal and Promet Source," said Andrew Kucharski, President of Promet Source.
About Promet Source: Founded in 2003, Promet Source is a leading interactive development firm that implements open source tools (specifically Drupal) to deliver high-value web and mobile application development & support. Promet offers a turn-key solution delivered by experts in the field: sprint 0 planning (Agile concept development), design, architecture, development and deployment. After deployment, Promet provides ongoing support & maintenance. Our consultants have deep technical expertise and are recognized as leaders within the Drupal community. Promet serves clients globally across multiple industries-specializing in government, higher education, non-profits, start-ups, healthcare and professional services.