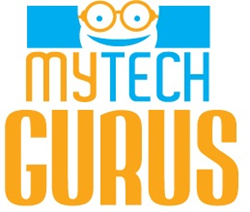 What they often don't realize is that, without backing up your files, you can lose everything in a moment's notice.
Greenwich CT (PRWEB) June 17, 2014
My Tech Guru, independent provider of technical support for computer software, hardware and peripherals, knows the importance of keeping precious photos safe. This summer, as travelers upload special memories onto their laptop or computer, My Tech Gurus wants to remind them to backup photos to prevent losing precious moments.
"Many people store all of their photos on their computer hard drive," said Reuben, director of customer support. "What they often don't realize is that, without backing up your files, you can lose everything in a moment's notice."
All data on a computer system is stored in the hard disk. When this disc has a failure, all information can be lost for good. It's not an easy task to determine why the failure happened. There are many factors including the operating system and where the files were stored. Regardless, all information on your computer is stored in the same place. To ensure that your data is completely restored and back to as it was, it is imperative to find an effective hard disk recovery service. The Personal Technology Experts at My Tech Gurus ensure that the data is retrieved and is restored as good as it was.
My Tech Gurus offers an online data recovery service that ensures that data erased due to software issues or virus attacks can be retrieved efficiently. The team at My Tech Gurus ensures the recovery will be done in a limited time frame and at an affordable cost. They offer 24 hour support throughout the year and promise to satisfy needs on time. Because the services are done online, it is easy for anyone to contact My Tech Guru with the click of a button and ensures data recovery is fast and effective.
About My Tech Gurus:
My Tech Gurus is an Independent Remote Technical Support company specializing in Technical Support, Customer Support, IT Infrastructure Management, Remote IT Services, Data Backup & Retrieval. My Tech Gurus has more than 500,000 customers with customer bases in the USA, Canada, the UK and Australia. My Tech Gurus delivery model is based on the principal of taking work to the location where the best talent is available, where it makes the best economic sense, with the best possible service. The management team is comprises of investment banking executives, former CIOs of Fortune 500 companies and IT professionals. For more information, visit http://www.mytechgurus.com.