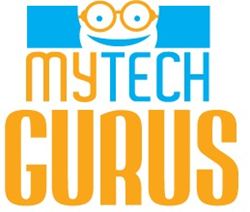 Greenwich CT (PRWEB) June 30, 2014
As reported by CBS News in their May 26th article titled "eBay Data Breach: What You Need to Do Now," an attack was recently launched against eBay that led to their entire user database being infiltrated. The perpetrators gained access to usernames, encrypted passwords and contact information of customers.
Along with urging everyone to change their eBay passwords as soon as possible, My Tech Gurus offer up some additional thoughts on how to stay safe in the wake of large-scale data breaches.
Never give companies personal information via e-mail. Even if the e-mail looks legitimate, best practice is to only use websites to submit information to companies. This doesn't guarantee safety, but it does offer another level of protection for consumers. If personal information is e-mailed, one never knows whose hands – or how many hands – it will end up in. Only give out the information that is absolutely required.
Use two-factor authentication, if available. It is a system that prompts the customer, after they have entered in their password in the website, to also enter in a code that they are sent via their smartphone or via e-mail. It adds another layer of protection and makes it quite a bit harder for hackers to gain access to sensitive information.
Change passwords for websites as soon as it is discovered that they have been compromised and aim to use long, hard-to-guess passwords. Strong passwords generally include symbols, letters, and numbers. Additionally, be sure to use different passwords for each account, including email, social media, et cetera.
Make sure purchases are only made from websites that are secured. This can be determined by looking at the URL. If it says "https" and not "http" then it is safe to enter in information that needs to stay secure. Also, be sure not to make purchases online while on a public WiFi connection, which is often very easy to hack.
Overall, My Tech Gurus encourage consumers to simply practice good judgment when conducting business and making transactions online.
About My Tech Gurus:
My Tech Gurus is an independent remote technical support company specializing in technical support, customer support, IT infrastructure management, remote IT services, and data backup and retrieval. My Tech Gurus has more than 500,000 customers, with customer bases in the USA, Canada, the UK and Australia. My Tech Gurus' delivery model is based on the principal of taking work to the location where the best talent is available, where it makes the best economic sense, with the best possible service. The management team comprises of investment banking executives, former CIOs of Fortune 500 companies, and IT professionals. For more information, visit http://www.mytechgurus.com.