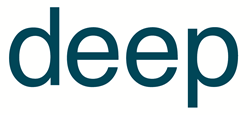 Valeri Lea has an infectious enthusiasm for all things food, and our clients love her drive, industry knowledge and passion for their products.
Springfield, Mo. (PRWEB) June 17, 2014
The foodservice marketing group deep today announced that the June 16, 2014 issue of Forbes magazine sold in Missouri includes a piece on deep Partner Valeri Lea. The issue features the tenth anniversary edition of "The World's 100 Most Powerful Women" list, and as part of the "Women Business Leaders" section, the piece on Lea focuses on the leading role she has played in deep's steady growth since the agency launched in 2005. Headquartered in Springfield, Mo., deep serves an impressive list of clients and has produced standout work for global brands including Tyson®, Nestlé® and Kerry® flavors.
As a partner at an internationally successful food marketing group, Lea recognizes the impact she can make for other women in Missouri and beyond simply by continuing her dedicated, driven leadership: "I'm thrilled just to appear in Forbes, particularly in the same issue as so many of the strong, brilliant women who have inspired me over the years. By continuing to help ensure that deep increases sales for our clients and, in turn, steadily growing our own company, perhaps my accomplishments may someday encourage other women in Missouri to keep leading the way. That's not my primary focus, but it would be a welcomed bonus," said Lea.
Lea believes she was destined for foodservice marketing and persuasive advertising, and she says her passion for food started at a young age when helping in the restaurant her mother owned. Fondly recalling her first look at the bigger picture of the industry, Lea described attending her first food show when she was 8 years old: "I remember all the excitement and all that wonderful food. Even at such a young age, I was completely drawn in. After that first show, I was pretty certain I wanted to work in the industry, I'm happy to say I still get the same kind of charge at food shows today."
Along with deep Partner, Creative Director Dan Stewart, today Lea spends her time overseeing the agency as it produces award-winning food print ads, brand identities, product packaging, collateral, social media and digital campaigns, PR campaigns and other marketing assets. Stewart feels fortunate to work with Lea and noted that her leadership has proven invaluable to the company. "I really couldn't ask for a better business partner than Val," said Stewart. He continued, "She has an infectious enthusiasm for all things food, and our clients love her drive, industry knowledge and passion for their products. These qualities highly influence the team we've built at deep and drive our clients' businesses in a positive way. I'd say we're very lucky to have Val."
Interested parties can find the article on Valeri Lea and deep on news stands throughout Missouri or online at the Business Marketplace on ForbesCustom.com. Companies that would like to work with Lea and deep can contact her at vlea(at)deepgroup(dot)com.
deep
Part of the Marlin Network, deep was founded in 2005 and is 100% employee owned and operated. The food marketing group has steadily grown by developing breakthrough creative campaigns for U.S. and international clients. Today, Marlin Network represents more than 70 major food and beverage brands and is the number one purchaser of foodservice media. As a member of the network, deep was featured on Inc. Magazine's list of America's Fastest Growing Companies in 2010, 2011, 2012 and 2013. Other agencies in Marlin Network include The Alchemedia Project, Marlin, STARAwards, Marlin Network Consulting and FoodIQ. For more information, follow deep on Twitter, Facebook, Instagram and the b!eep blog or visit deepgroup.com.