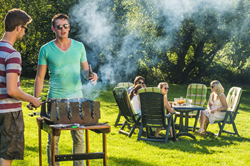 Shop RTO features articles and tips about home living and decorating on a budget.
Austin, TX (PRWEB) July 03, 2014
Website, Shop RTO, embraces the summer months helping Americans create the best home experience on a budget for the season. Shop RTO managers want to make sure viewers know that the website is about all of the home including the outside which is what Summer means to most Americans.
Shop RTO plans to tackle the hard issues of great outdoor barbecues, beautiful gardens and patio furniture worthy of guests and good times. With Summer now official, the site is keeping up with the season.
Shop RTO features articles and tips about home living, decorating and furnishings on a budget. And when and if renting to own home furniture, appliances, computers and electronics is the shopping option to choose.
The site's angle separating from the many home furnishing and decorating sites is it focuses on budget constrained families and how the rent to own transaction can help. Rent to own stores offer seasonal items such as lawnmowers, outdoor furniture, air conditioners and other seasonal items.
The site, not even 2 years old, has built up 145 articles and in its second summer can be a useful resource when needing advice on anything seasonal for the home including holidays. The most recent seasonal article is tips to hold a successful July 4th party.
"We like to joke around how the site is very useful but can also be painful as we remind readers the necessary chores we need to do but dread doing it. One of which is our Summer 'cleaning out your garage tips' article," comments Shop RTO administrator, Richard May.
The site posts weekly articles, a newsletter and Facebook and Twitter. ShopRTO is sponsored by the rent to own national trade association as part of their campaign to bring awareness of the rent to own shopping option.
About ShopRTO:
ShopRTO.com provides consumers home living and decorating tips and rent to own as a shopping option for affordable home furniture and more.