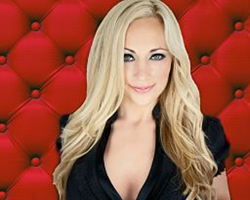 We want to be a part of your love story because true love is worth it.
Vancouver, CA (PRWEB) July 01, 2014
Leading online relationship-enrichment platform, Affinity Connections welcomes, internationally recognized relationship expert, Susan Winter to its team of dating experts. Susan will align with Affinity Connections as a relationship counselor to assist clients in the successful attainment of their personal dating goals.
As seen on OPRAH, best-selling author/relationship expert Susan Winter (Allowing Magnificence and Older Women/Younger Men) specializes in evolutionary forms of loving partnership and higher thinking. "Loving yourself is the basis of all healthy partnerships." Susan writes, speaks and coaches on traditional partnerships — as well as age-varied couplings.
"We're so excited to have Susan on our team. Her expertise goes beyond that of a relationship counselor. By immersing herself in the client's story, Susan gives an additional layer to the client experience. She will primarily be working with our existing and new clients on relationship issues —including differences in age," states Tiffany Brown, CEO of Affinity Connections.
Susan's services will be available to Affinity Connections members. To register for Affinity Connections click here.
About Susan Winter:
Based in New York City, Susan Winter brings over 25 years of experience in the field of coaching to Affinity Connections' clients. As a former corporate spokeswoman for over 200 of the Fortune 500 companies, Susan incorporates a rich understanding of human behavior while providing real-world tools for goal achievement. Her work allows the clients to access their own innate wisdom, power and confidence. Susan's media credits include: OPRAH, THE TODAY SHOW, GOOD MORNING AMERICA, ABC/CBS/NBC EVENING NEWS, CNN, COSMO, HARPERS BAZAAR, PEOPLE, GOOD HOUSEKEEPING, NEW YORK MAGAZINE, THE LONDON TIMES, THE NEW YORK TIMES and THE HUFFINGTON POST. In radio Susan is a frequent guest on NPR, ABC, PLAYBOY NETWORK (Sirius Radio), and CBS News Radio.
For more information about Susan Winter, please contact:
Media@SusanWinter.net
http://www.susanwinter.net
@susan_e_winter
About Affinity Connections:
Many men and women are motivated to find a partner, but don't necessarily have the time to devote to endless dates with people who are not appropriate life matches. These busy individuals can greatly benefit from having the highest level of personal attention to find and develop a relationship with the right one. Affinity Connections is more than a dating site, our relationship experts provide clients with the one on one attention needed to find the perfect match.
Affinity Connections recruits candidates specifically for their clients by attending local events, social networks, referrals, and currently holds memberships with Vancouver Chamber of Commerce along with Worldwide Branding of Who's who. This approach to matchmaking is very personalized and creates the best match possible. To get started clients must fill out a confidential profile. To learn more about the potential love life that is in store, visit http://www.affinityconnections.com and check them out on Facebook or and Twitter.