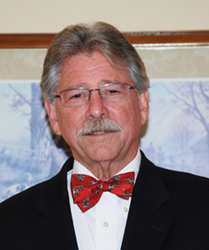 There is only one way to be Safe Money Approved and that is with SafeMoney.com
Cherry Hill, NJ (PRWEB) June 17, 2014
When it comes to their financial goals, people deserve guidance from trustworthy, capable independent financial advisors with their interests in mind. Safe Money Resource is grounded upon this central tenet and recognizes experienced wealth advisor Greg Bodoh as a client-minded financial advisor with extensive experience and strong professional ethics. Therefore, Safe Money Resource has granted Bodoh its "Safe Money Approval" as a dependable, highly-qualified financial advisor who can be turned to for truly effective retirement planning.
Bodoh is the founder of Dominion Retirement Income Planning, a financial planning firm of veteran professionals completely dedicated to helping investors achieve the financial freedom they desire. For client needs, he leverages nearly four decades of experience in comprehensive financial planning services. Bodoh has a strong professional reputation as a nationally-recognized speaker and investor advocate on issues of effective retirement income planning.
"It's a privilege for professionals such as Greg to bear our 'Safe Money Approval'. His track record and background as a national speaker and financial education consultant are truly representative of what we're about here at Safe Money Resource— empowering investors through education," said Safe Money Resource President Brent Meyer. "All independent financial advisors who've been 'Safe Money Approved' have strong professional ethics, personal integrity, and a developed track record for helping investors achieve their financial goals. Greg truly embodies our values as well as our laser-focus on client success."
Bodoh has broad experience in providing financial guidance to people in all areas of financial services, IRAs and more. He is an independent financial advisor, which means he can present clients with a wide range of financial products that can be tailored to their unique financial circumstances and objectives. Bodoh's status as an independent agent also enables him to show the advantages and downsides of each financial product so the client is fully aware of the product's nuances.
In addition to financial expertise, over the years Bodoh has honed a strong professional reputation for his efforts to educate the public on how to maximize Social Security benefits. Many boomers would like to begin obtaining their Social Security payouts as soon as possible, but remain unaware of the downsides to receiving benefits before they reach retirement age. Being aware of the ins-and-outs of Social Security is critical to utilizing one's benefits for individual needs relating to financial security and liquidity.
Bodoh advocates investors use the following questions and others to determine and evaluate their knowledge of Social Security benefits:

Did you know most individuals do not pay taxes on their benefits?
Did you know returning to work after receiving benefits, even on a part-time basis, may increase your benefits amount?
Did you know if you're paying into Social Security, you have access to survivors' insurance?
These nuggets of insight for effective Social Security management and more can be found at Bodoh's website: http://gregbodoh.com/services/social-security-analysis. Dominion Retirement Income Planning also offers a completely free, personalized analysis-report for maximizing Social Security benefits on the webpage.
"Most retirees use Social Security for almost 65 percent of their household expenses. To fully enjoy the benefits of Social Security in your retirement plan, it's best to take a specific approach tailored to your financial goals and circumstances," said Bodoh. "Specific courses of action—what to do and when to do it— are what's key. Our personalized report will provide answers to the questions you find the most pressing as 'need-to-knowers'."
In addition to personalized advice, Bodoh also offers free, monthly two-hour seminars covering critical information related to important topics in Social Security management. More details about the seminars, including their time and location, can be found at http://gregbodoh.com/social-security-timing-is-everything. For an additional educational resource, Bodoh is also writing a book on Social Security, which he will announce the publish date of when it is complete.
Before granting its "Safe Money Approval" stamp, Safe Money Resource carefully vets financial advisors for complete dedication to client needs, a track record of expertise and professional capability, and extremely strong adherence to professional ethics. Once an advisor joins Safe Money Resource's small network of independent financial advisors, he or she adheres to a strict code of professional ethics and conduct for his or her membership duration.
"It's an honor to be part of such client-minded, capable financial services professionals. You can count on Safe Money Resource to give you access to independent licensed advisors who will put your needs first," Bodoh said. "If you have a question about any part of your retirement planning, don't hesitate to give us a call. It's truly our pleasure to advise you on the investor options available for achieving long-term financial security."