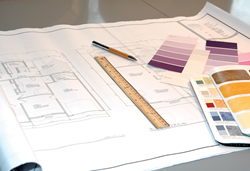 Burbank, CA (PRWEB) June 17, 2014
Business Insurance USA announced a new level of commercial insurance coverage for interior designers today, specifically structured to provide combined general liability with errors and omissions protection under one policy. This newly structured coverage option now makes important commercial insurance coverage available to interior design companies of all sizes.
"Interior designers know they need to protect themselves and their company assets from legal liability lawsuits", states Business Insurance USA's Executive Director Gary Fisher, "but they may mistakenly believe that just one type of liability coverage is all they need. By offering the combination of general liability and professional liability protection, interior designers are better positioned to address almost any type of liability allegation that may arise."
Interior designer liability insurance provides legal and financial support for design firms and their authorized representatives when surprise events or accidents happen that cause physical harm to people, or somehow damage personal property. If the interior designer or firm is deemed to be legally responsible for such an event, they may be ordered by the court to pay for medical care and property repairs. General liability insurance pays these judgments and settlements so that the firm is not forced to close its doors due to expensive litigation. This portion of interior designer insurance also pays for related expenses such as the cost of legal representation or cost associated with obtaining investigative services.
Interior designer professional liability insurance covers liability lawsuits, allegations and other legal activities that arise due to perceived professional errors. Interior designers can face civil lawsuits if their customers feel that a professional mistake was made that caused property damages or losses of income, or if the design company or representative is believed to have broken their contract. Professional liability insurance, also known as errors and omissions insurance, provides legal and financial assistance to interior design companies if accusations of this nature are made.
About Business Insurance USA
Business Insurance USA provides professional commercial insurance protection to companies large and small, across the nation. Headquartered in Burbank California, the company specializes in providing flexible business insurance coverage options to help make important protections available to a wide range of industries at affordable levels. Policy offerings include business asset loss protection, general liability coverage, business auto coverage, workers comp, surety bonds and professional liability, or errors and omissions insurance.
For more information visit http://businessinsuranceusa.com/business-insurance-interior-decorators.