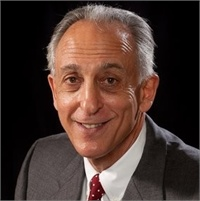 Give us a call, schedule an appointment, and let's put the here and now to wow process in place for you. We've been helping Boomers plan their future and pursue their dreams for many years.
Dallas, TX (PRWEB) June 17, 2014
John J. Checki Jr. recently released a new video describing his company's best practices. The video is meant to describe the business and industry best practices for Financial Advisors in Plano, TX.
John Checki is a Certified Public Accountant, Certified Financial Planner, and Certified Retirement Counselor who has a passion for helping clients discover, pursue, and live their dreams. His firm specializes in simplifying retirement income planning.
Born in NJ, John Checki moved to Texas for college. He now lives on two acres of land in Dallas and loves listening and learning about people, traveling, scuba diving, photography, and life. John Checki is a graduate of Texas Christian University and The University of Texas Arlington with degrees in Economics and Accounting.
John Checki offers the following services and focus:
Retirement Income Planning
Sucession Planning
Estate Planning
Tax Strategies
Insurance Planning & Analysis
Comprehensive Financial Planning
Independent Investment Advice
For the past twenty years, he has used comprehensive financial planning to listen and learn about his clients, then helps clients make decisions which may help them achieve their goals. John Checki and his team listens and learn about their clients as they define their dreams, then help them realize the dreams.
Looking for a financial planner or financial advisor in Plano, TX? Give John Checki and his firm a call at phone number 972-437-4089 or visit their website at http://www.johncheckijr.com/.