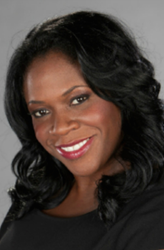 Not only do we misuse the terms racism and racist, but this misuse of language damages society.
Atlanta (PRWEB) June 17, 2014
Has the hot-button issue of racism gotten out of hand in the public discourse? The incendiary word is harder to strictly define than many would think. When inaccurately applied, an accusation can muddy relations between races. The end result is injury to the reputations of innocent people; while simultaneously changing the nature and precedence of our public conversations and ultimately protecting the real racists who should be the focus of public outcry.
"We all harbor biases and we all judge people based on race."
So says Dr. Dionne Wright Poulton, author of the new book "It's Not Always Racist… but Sometimes It Is." Poulton argues that not only do we misuse the terms racism and racist, but this misuse of language damages society. The only way to repair the damage and prevent further harm is to clear up this confusion and to engage in ongoing, open and honest dialogue.
"Much like the way we all have pre-conceived notions about others on the basis of gender, class, weight, height, beauty, etc., we all judge people because of race," Poulton said. "However, just because we all have racial biases doesn't mean we are all racists. Harboring racial bias does not necessarily lead to racist attitudes and actions. Every person who makes a negative comment about race is not necessarily a racist."
So what is the difference between racism and racial bias? Are they really that dissimilar?
In her book, Poulton breaks down many incidents involving public figures who have made racial gaffes and shows whether the incidents have racist qualities to them or are merely examples of ill-considered expressions of bias. Some of her arguments will surprise readers and be controversial, but Poulton insists that this is a conversation that we must participate in to improve conversations happening in today's society.
For more information, visit http://www.drdionnepoulton.com.
"It's Not Always Racist… but Sometimes It Is"
Reshaping How We Think About Racism
By Dionne Wright Poulton, PhD
ISBN: 978-1-4808-0588-0
Available in softcover, hardcover, e-book
Available on Amazon, Barnes & Noble and Archway Publishing
About the author
Dr. Dionne Wright Poulton earned her doctorate in adult education at the University of Georgia where she researched the racial biases and attitudes of teachers. Her work was inspired by her own past experiences as a high school teacher and university instructor. She is currently a diversity education consultant and professional trainer for employees in academic and business environments. She is a certified conflict mediation specialist and lives with her husband and their two daughters near Atlanta.
# # #
**FOR IMMEDIATE RELEASE**
For review copies or interview requests, contact:
Matt VanScoik | 317.602.7137 | mvanscoik(at)bohlsengroup(dot)com