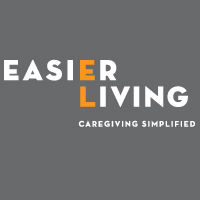 EasierLiving is excited to introduce RonWear Port-able Clothing to a wider audience, since there is a major need for clothing like this for people dealing with a variety of health conditions.
Dedham, Mass. (PRWEB) June 17, 2014
EasierLiving, an online shopping site and information resource dedicated to simplified caregiving, today announced that Cleveland-based JDS Apparel, LLC has selected the company as a retail partner to sell its popular line of RonWear Port-able Clothing®.
RonWear products were originally designed to keep people warm during chemotherapy, dialysis or infusions – eliminating the need to change into hospital gowns or wear clothing that wasn't meant for treatments. EasierLiving recognized the value of RonWear clothing for a much broader range of people, including those dealing with knee or arm surgery, in physical therapy or living with a wide-range of port or PICC line treatments. With jackets and pants that have numerous zippered openings, RonWear Port-able Clothing brings a new level of comfort and dignity to people undergoing medical treatments.
"It is my pleasure, as the founder and designer of RonWear Port-able Clothing, to be in partnership with EasierLiving, a company who shares my heart in filling the needs of patients and caregivers across the nation," said Deb Papes-Stanzak, Founder, RonWear. "As a caregiver to three terminally ill family members for seven years, I personally appreciate the wonderful product lines EasierLiving has to offer, as well as the channels of caregiver support and information at its disposal. Together, we can make a difference."
Ten years ago, Papes-Stanzak sewed a customized fleece jacket for her brother Ron to keep him warm during dialysis treatments, while also accommodating his ports. From that one jacket, she created RonWear Port-able Clothing, a collection of stylish and functional treatment wear that has enhanced the quality of life for people with ports and their caregivers. RonWear was recently featured in Robin Roberts' book, "Everybody's Got Something," which chronicles her battle with cancer and a bone marrow transplant. Roberts became an avid supporter of RonWear during her treatments, writing:
"I was always happy to see my friends from ABC. Tory Johnson always came bearing wonderful gifts from her 'Deals and Steals' segments on GMA. I was especially grateful to receive a comfy jacket that had zippers in the long sleeves and zippers just below the shoulders of the jacket. It was perfect for my PICC line. In fact, the woman who designed the jackets, called RonWear, came up with the idea because of her brother. In 2004, Deb Papes-Stanzak was caring for four family members who were receiving various kinds of infusion and dialysis treatments. Her brother, Ron, told Deb that he was tired of how cold he got during dialysis because of the short-sleeved shirts he work to accommodate his port. Deb is a seamstress who has worked in the fashion industry. She sewed a zippered fleece jacket for her beloved brother, and RonWear was born. Let me tell you, it is the perfect gift."
"At EasierLiving, we are committed to bringing our valued caregiver customers the best selection of products and resources and RonWear Port-able Clothing fits the bill," said Eileen Michaels, Vice President, e-Commerce, EasierLiving. "What Deb has created is comfortable and practical – providing a solution that won't leave people feeling uncomfortable and exposed during treatments. Just last week I gave a set to a friend who had knee replacement surgery, and she loves the ability to unzip the leg to provide access to her ice machine. We are excited to introduce RonWear to a wider audience, since we see a major need for clothing like this for people dealing with a variety of health conditions."
EasierLiving has created a community where caregivers can go for information and products – for both themselves and those they care for. Through EasierLiving's articles, active blog, Caregiver Coffee video series, and its Twitter, Facebook and Pinterest presence, caregivers can reach out with questions to other caregivers, find out what to expect and what they might need to make life easier along the way.
About EasierLiving
EasierLiving is a one-stop online store and information resource created to simplify life for the family caregiver. The company's products and information promote self-respect by offering a broad line of superior home healthcare products for a wide range of health conditions that empower people to remain independent and live their best possible lives. The EasierLiving social media caregiver community also provides family caregivers with an opportunity to connect to real people who face similar circumstances for resources, up-to-date information and unwavering support. http://www.easierliving.com