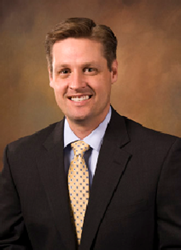 Many families struggle to fund the cost of their child's lifetime needs, which is why it is imperative families understand the human services and government benefit world so that they can maximize those programs.
Charlotte, NC (PRWEB) June 17, 2014
A recent Disability Scoop article, Autism Costs May Top $2 Million Per Person, states ". . .spending on special education, housing during adulthood and indirect costs like lost productivity were the biggest contributors to the million-dollar price tag." A Special Needs Plan serves families with loved ones with special needs by helping them put a plan in place that secures their loved one's future independence and financial well-being and offers advice to families surrounding planning for the extreme costs as this study highlights.
This recent study explains the lifetime cost of caring for an individual with a developmental disability ranges from $1.4 to $2.4 Million. Ryan Platt, Founder of A Special Needs Plan explains, "This seems like quite a bit; however, many families begin intense therapy once a diagnosis occurs which many times can cost $40,000-$50,000 per year, and most of these therapies are paid out of pocket. Some families will get a "break" from the cost if their child is lucky enough to receive services from the public education system, but then the costs will rise again as their child graduates from the educational system. For instance, caring for an adult with autism in a supported residential setting can cost $50,000 to $100,000 per year. Most families struggle to find money to pay these costs, which is why it is imperative families understand the human services and government benefit world."
Government benefits can help families offset this high cost of continued care; however, the family and the individual must qualify and continue to qualify for such benefits. This qualification is based upon the severity of the disability and financial qualification (for the benefits we are discussing). "Financial qualification" means the individual with the disability cannot have more than $2,000 of non-exempt assets in their name. This seems ridiculous especially in light of the costs discussed above. Ryan Platt explains, "Many parents hear the $2,000 limit, and they want to give up; however, there are ways to qualify for benefits, and ensure your child has access to more than $2,000. Parents just need to know how and what to do." Unfortunately, many parents do not know what to do, which translates into doing nothing. Ryan continues, "Easter Seals Living with Autism study told us that only 6% of parents have a LifeCare Plan for their child. This leaves 94% of families with no plan, no security, and no direction. Our mission is to ensure that all those individuals who do not have the ability to support themselves are provided for properly. In order to reach that mission, the parents and families play a critical role, but they must have the right tools and the right education. This is why we created an educational guidebook called 'The Family Advocate' so that families can take the first steps in securing their loved ones future by increasing their knowledge."
Planning for an individual with Special Needs can be quite complex because it involves every aspect of life including Housing, Employment, Government Benefits, Socialization, Financial, Legal, Tax Strategy, Extended and Nuclear Family Dynamics, Sibling Relationships, Transportation, and Communication Techniques. Just reading this list is overwhelming to many families, and can cause paralysis of action.
"It is important for parents to understand that 'yes' this type of planning is comprehensive and complex but an experienced Chartered Special Needs Consultant has the knowledge and ability to guide them through a process that will allow the parents to create a life-long plan for their child that can truly lead their child to a secure future. We have found that this type of plan liberates the parents from the stress of an unknown future, and begins to tame the high cost of care," explains Ryan Platt.
More about A Special Needs Plan:
A Special Needs Plan is a special needs planning firm founded in the belief of L.I.F.E. – Lasting Independence For Everyone™. They are an advisory firm with a mission of helping more than a million families secure that Independence throughout their child's life. To learn more visit aspecialneedsplan.com or specialneedsknowledge.org.