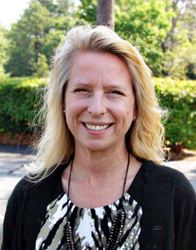 Stacey brings the perfect combination of experience as LBA expands to meet the growing demand for quality safety training across a number of different business and industry sectors
Greenville, NC (PRWEB) June 17, 2014
LBA Group, Inc. announced the expansion of marketing efforts associated with the company's safety training unit. Stacey Moore joins the team as Marketing Coordinator. Moore will be assisting in the overall marketing efforts of the company with an emphasis on maintaining and expanding the client base for LBA University, Inc.
She has years of industrial safety experience including a career in the US Navy as a Radiation Health Technician and a Radiation Safety Petty Officer. She also has a successful track record as Director of Sales in the hospitality industry.
"Stacey brings the perfect combination of experience as LBA expands to meet the growing demand for quality safety training across a number of different business and industry sectors," said LBA Vice President of Sales and COO, Mike Britner. "And we are proud to have a distinguished Navy Veteran as part of or sales and marketing team," added Britner.
Moore has managed OSHA compliance monitoring and reporting processes, successfully implemented safety policies & procedures, conducted safety training, and she has experience achieving high level safety bench marks in both the Navy and industrial private sector.
She holds a Bachelor's Degree in Health Science Radiation Protection Principles from Campbell University.
For more information on LBA Group and its business units, please contact Katie Sneed at 252-757-0279 or katie(dot)sneed(at)lbagroup(dot)com.
About LBA
LBA Group, Inc. has 50 years of experience in providing RF asset solutions and risk management for industrial and telecommunications infrastructure assets. The company is comprised of LBA University, Inc., providing on-site and online professional training; the professional engineering consultancy Lawrence Behr Associates, Inc.; and LBA Technology, Inc., a leading manufacturer and integrator of radio frequency systems, lightning protection, and EMC equipment for broadcast, industrial, and government users worldwide. The companies are based in Greenville, N.C., USA.