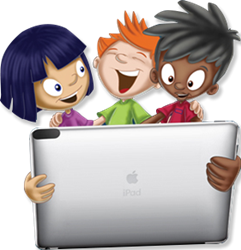 Schaumburg, IL (PRWEB) June 18, 2014
To commemorate their third year in operation, eBooks2go, a digital publishing company, is holding a contest to find the best Children's Book on the market. Over a period of one month, the group hopes to find a submission that they can convert into multiple digital formats and distribute on a worldwide scale. The purpose for this event is to assist Children's Authors in reaching new heights within the publishing industry, while also providing knowledge about electronic publishing to the general public.
The organization extends an invitation to any author that could benefit from this experience. Signing up will come at no additional cost, and an individual affords themselves the prospect of winning a host of different prizes:
1st Prize – Children's Book Package
(INCLUDES)
3 fixed format conversions into enhanced eBooks (iPad, Kindle, Nook)
Distribution to all major supporting retailers (iBooks, Amazon, Barnes & Noble)
eBook App developed for iOS and Android
2nd Prize – iPad Mini
3rd Prize – Kindle Fire HD
Anyone that enters will also receive a $100 coupon for any conversion service performed by the business. All an entrant needs to do is visit http://www.ebooks2go.net and follow the prompts on the submission form in order to make their proposed title eligible for consideration.
Want more information?
Contact:
Frank Aldama
Sales Manager
(847) 598-1150 EXT. 4141
Bennett Gavin
Social Media and Marketing Executive
(847) 598-1150 EXT. 4137
eBooks2go, the digital arm of Gantec Publishing Solutions LLC, is a full-service conversion provider as well as a supplier of end-to-end solutions for the electronic publishing industry. The company makes the world of online publication simple and economical for independent authors, writers, and publishers.