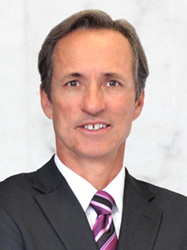 The condition comes as a result of a complex combination of the patient's anatomy and certain kinds of repetitive stress.
Beverly Hills, CA (PRWEB) June 17, 2014
Never heard of thoracic outlet syndrome? You might soon. Doctors are diagnosing it more and more in professional baseball players. Yet for many, it remains a mystery. Dr. Clark Fuller, a thoracic surgeon in Beverly Hills, spoke recently with Bleacher Report to explain why thoracic outlet syndrome is underdiagnosed and difficult to detect.
"The condition comes as a result of a complex combination of the patient's anatomy and certain kinds of repetitive stress," said Dr. Fuller. "An MRI can help with a diagnosis, but it can't always show us everything we need to know."
The result is a condition that remains difficult to diagnose.
What Is Thoracic Outlet Syndrome?
The thoracic outlet is a space in the upper chest between the collarbone and first rib. Muscles, blood vessels, and nerves all pass through the thoracic outlet. Over time, however, the thoracic outlet can shrink, putting pressure on the nerves and blood vessels that pass through it.
Common symptoms of thoracic outlet syndrome include:
● Ache in neck, shoulder, arm, or hand
● Tingling or numbness in forearm or hand
● Redness or swelling in arm
● Swelling in shoulder
Thoracic outlet syndrome may occur due to a number of reasons, include genetic problems, injury, and disease.
"In professional baseball players thoracic outlet syndrome is so common because of the repetitive stress involved in throwing the ball," said Dr. Fuller.
Treatment for Thoracic Outlet Syndrome
As an expert in treatment for thoracic outlet syndrome in Los Angeles, Dr. Fuller recommends a number of non-surgical approaches before surgery. These include:
● Weight loss
● Physical therapy
● Nonsteroidal anti-inflammatory medication
Patients who don't respond to these conservative methods need to consider Video-Assisted Thoracoscopic Surgery (VATS), a minimally invasive surgical procedure used to treat the condition.
About Dr. Fuller
Clark Fuller, MD is board-certified by the American Board of Thoracic Surgery and possesses extensive experience in minimally invasive thoracic surgery, with expertise in lung cancer treatment, esophageal cancer and esophageal motility disorders, diseases of the thymus, aerodigestive tract stenting, and chest wall tumors. He has authored numerous chapters and articles in thoracic surgery textbooks and is involved with several medical societies, including the Society of Thoracic Surgeons.
To learn more, visit http://thoracicsurgeonlosangeles.com/.