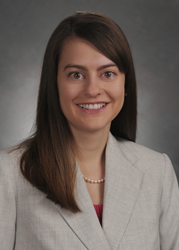 In addition to representing my clients in their Colorado family law matters, I also have a passion for animal rights law.
Denver, CO (PRWEB) June 19, 2014
The family pet is considered property under Colorado law, and one would assume that they would be disclosed in a dissolution case, but their existence is not acknowledged by the Colorado Courts. This issue can cause problems for parties in a divorce action and create the potential for post-decree litigation.
A Colorado family law attorney can inform the client of their right to address Colorado "Pet Custody" in the Separation Agreement and address visitation schedules and allocation of financial responsibility, but the solution to this issue ultimately lies with the Colorado legislature to set a procedure for how pet custody should be determined in dissolution cases.
If you have questions about pet custody in the State of Colorado, call The Harris Law Firm to schedule a consultation with Kate Brewer, Esq.
About The Harris Law Firm
Established in 1993, The Harris Law Firm is Colorado's largest family law firm with offices in Denver and Fort Collins. The firm now employs a team of 19 skilled attorneys. In addition to divorce, child custody and support issues in Colorado, The Harris Law Firm also handles issues regarding maintenance, paternity, grandparents' right and step-parent adoptions.
For more information on The Harris Law Firm, including articles written by our Colorado family law attorneys, please visit our website http://www.harrisfamilylaw.com or contact us for a consultation.