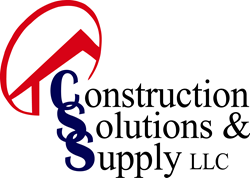 From Outdoor Kitchens to Electric Fireplaces, we take pride in our work.
Jacksonville, FL (PRWEB) June 16, 2014
The start of summer means it's the season of outdoor eating, and Construction Solutions and Supply LLC is ready to help all their customers turn their backyards into a grilling paradise. Right now, the Jacksonville, FL-based company is offering new outdoor kitchens and a full line of outdoor grills.
Construction Solutions and Supply is offering the best of Florida living with their stunning outdoor kitchen. They have an experienced team of outdoor kitchen designers who will design and build beautiful summer kitchens. Customers will be able to experience the thrill of entertaining in their new summer kitchen.
Outdoor kitchens bring more to homeowners than just aesthetic benefits. They also help to decrease energy costs due to the reduction of home heating. Less people indoors decreases air conditioning costs. Less heat from the kitchen indoors decreases the associated energy costs.
For grilling enthusiasts, Construction Solutions and Supply is a distributor for some of the top brands in grilling. They offer a full line of outdoor grills, including Summerset, Kamando Joe, AOG and Firemagic. The company also offers outdoor fire pits to complete customers' summer space outdoors.
Construction Solutions and Supply is a locally-owned family business and an active member of the Northeast Builders Association. Stop in to their beautiful showroom today to see all of their summer products on display.
About the company:
Construction Solutions & Supply has been supplying the Jacksonville, FL area with gas and wood burning appliances since 2007. They carry only the highest-quality products available from the top manufacturers in the industry, specializing in gas fireplaces, window sales and wood fireplaces. Their friendly and knowledgeable staff of experts offers complete installation on all products that they carry. When it comes to relationships with clients, they always encourage employees to aim for total customer satisfaction. Please visit their website to check out all of their services and learn more at http://www.constructionsolutionsjax.com.