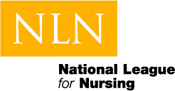 "I look forward to personally congratulating my new fellow colleagues as they join me in this powerful NLN enterprise. As our ranks grow, so does our impact on the quality of nursing and health care." NLN President Dr. Marsha Adams
Washington, DC (PRWEB) June 27, 2014
Twenty distinguished nurse educators have been selected as the eighth class of fellows for induction into the prestigious Academy of Nursing Education, the National League for Nursing announced today. In addition, two nurse educators were named honorary fellows, a category created in 2011 by the NLN Board of Governors to recognize retired nurse educators or those in affiliated professions or public service who have made significant contributions to nursing education. The 22 bring total academy membership to 187 leaders in nursing education from nursing programs across the academic spectrum and from other organizations committed to advancing the quality of American health care. Following tradition, the induction ceremony will take place at the NLN Banquet on Friday evening, September 19 during the 2014 Education Summit.
In a competitive application process, the Academy of Nursing Education Review Panel has a great deal to consider before recommending fellowship candidates to the NLN Board of Governors, the oversight body for the academy. Evaluations take into account applicants' contributions to innovative teaching and/or learning strategies; nursing education research; faculty development activities; academic leadership; promotion of public policy that advances nursing education; and/or collaborative educational, practice, or community partnerships.
The NLN established the Academy of Nursing Education in 2007 to foster excellence in nursing education by recognizing and capitalizing on the wisdom of outstanding nurse educators. Noted NLN CEO Beverly Malone, PhD, RN, FAAN, "Fellows support the mission and core values of the NLN and assist in the work required to prepare graduates from all types of nursing programs. They serve as mentors and resources for new educators and those in clinical practice who hope to someday enter the ranks of nurse faculty."
Added Marsha Howell Adams, PhD, RN, CNE, ANEF, the president of the NLN and senior associate dean for academic programs and professor at the Capstone College of Nursing at the University of Alabama-Tuscaloosa: "I look forward to personally congratulating my new fellow colleagues as they join me in this powerful NLN enterprise. As our ranks grow, so does our impact on the quality of nursing and health care - today and in the future."
The class of 2014 fellows of the NLN Academy of Nursing Education is listed below.
Sandra Baker, DNP, RN, CNE
Deborah Bambini, PhD, WHNP-BC, CNE, CHSE
Elizabeth Downes, DNP, MPH, FAANP, FNP-C
Kristina Thomas Dreifuerst PhD, RN, CNE
Laura Dzurec, PhD, PMHCNS-BC, RN
Janet Fulton, PhD, RN, ACNS-BC, FAAN
Susan Groenwald, PhD, RN
Louise Jenkins, PhD, RN
Kim Leighton, PhD, RN
Susan Luparell, PhD, APRN, ACNS-BC, CNE
Marian Newton, PhD, PMHNP-BC, PMHCNS-BC
Vincent Salyers, EdD, MSN, BA, RN
Patricia Sharpnack, DNP, RN, CNE, NEA-BC
Gwen Sherwood, PhD, RN, FAAN
Maria Shirey, PhD, MBA, RN, NEA-BC, FACHE, FAAN
Barbara Sittner, PhD, RN, APRN-CNS
Laura Taylor, PhD, RN
Queen Utley-Smith, EdD, RN, CNE
Roberta Waite, EdD, CNS-BC, FAAN
Linda Wilson, PhD, RN, CPAN, CAPA, BC. CNE, CHSE, CHSE-A
2014 Honorary Fellows
Helen Connors, PhD, RN, FAAN
Diane Skiba, PhD, FAAN, FACMI
Dedicated to excellence in nursing, the National League for Nursing is the premier organization for nurse faculty and leaders in nursing education. The NLN offers professional development, networking opportunities, testing services, nursing research grants, and public policy initiatives to its 40,000 individual and 1,200 institutional members. NLN members represent nursing education programs across the spectrum of higher education, and health care organizations and agencies.