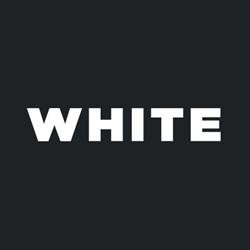 Delivering ideas that refuse to be ignored is very much the business we are in today.
Herndon, VA (PRWEB) June 17, 2014
Today, Matt White, Chief Executive Officer of White+Partners, announced that to better reflect the agency's positive energy and idea-focused culture the company would be evolving both its name and its visual branding. No longer White+Partners, as of now the agency will officially refer to itself as simply WHITE.
Along with the name change, the refreshed branding effort will include a new logo, a new site and a new URL: white64.com.
The brand refresh coincides with the agency's 50th anniversary. The agency was founded in 1964 by E. James White, Matt White's father. The founding partners opened shop in a small Georgetown office under the name Nolan, Duffy and White.
Recalling those early days, Matt White explains his father's vision: "My father opened the agency at the peak of advertising's creative revolution. He was truly an advocate for the power of creativity, and held that simple ideas were the strongest ideas. By simplifying our name to WHITE we are acknowledging that this belief remains at the core of our agency culture."
For Matt White, the agency's recent National ADDY Gold Awards for its mobile and digital campaigns reinforce his conviction that simple ideas translate into mobile and emerging media executions. "Not only is simplicity still important…given the complexity of the media landscape, it's arguably more important than ever." White explains.
New partner Patrick Ashamalla, WHITE Chief Digital Officer concurs. "Jim White believed in crafting meaningful stories that captured hearts and minds while motivating people to take action. As digital continues to move to the core of communication, the exciting opportunities that new technologies and media channels bring allow us to deliver on stories that seep into consumer culture. Delivering ideas that refuse to be ignored is very much the business we are in today."
To introduce the new brand and to chronicle the 50-year history of the agency, a timeline site has been posted and can be viewed by visiting white64.com. This July, the agency will launch the new WHITE site experience.
About WHITE
WHITE was founded in 1964 as Nolan Duffy and White by E. James White who had a passion for creative that delivered results. With media consumption continually changing, WHITE provides clients with integrated, winning solutions. For more information, please visit us online at white64.com, Facebook and Twitter.