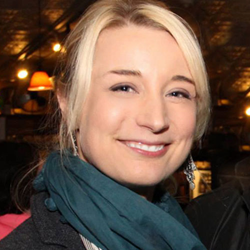 Orono, Maine (PRWEB) June 17, 2014
Elizabeth Chabe, Founder and CEO of High Touch Courses, has been recognized for her talents and efforts promoting technology education by being one of the few selected to participate in this year's YCombinator Startup School in New York City.
YCombinator, located in Mountain View, CA, provides a small cohort of founding teams with seed funding, mentorship, advice, and practical training twice each year.
Selection for participation in YCombinator's Startup School is testament to the national importance of High Touch Courses' mission: to revolutionize technology education. High Touch Courses' Summer Technology Camp, the organization's inaugural program, brings middle and high school students from around the U.S. to the beautiful University of Maine campus to learn how to launch their own technology start-ups, develop video games, and build websites. From the first day, participants build, test, and launch their own products with mentoring from industry professionals.
Each year, YCombinator hosts a Startup School where founders it has funded, along with distinguished guests and investors, will share practical advice from their own experiences. Invited participants will learn how they got started, what problems they faced, surprises along the way, and what happened as their companies grew. Since 2005, YCombinator has funded more than 630 startups, including Dropbox, Airbnb, Stripe, Wufoo, Reddit. Last year, the top 21 companies to emerge out of YCombinator were valued at $4.7 billion dollars. Startup School is an opportunity for a select group of new startup CEOs to learn from YCombinator's successes.
For more information about High Touch Courses, including its Summer Technology Camp this July, visit http://www.hightouchcourses.com.