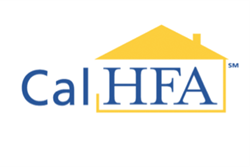 Orange, CA (PRWEB) June 17, 2014
Two of the CalHFA's new programs are first mortgage loans, the CalPLUS Conventional and the CalHFA Conventional, offering a maximum LTV of 97%. The third new program is CalHFA's Energy Efficient Mortgage combined with an additional Energy Efficient Mortgage Grant to allow for energy efficient improvements. All three of the programs are available to first time homebuyers, with exceptions if the borrower is purchasing a home located in a Federally Designated Targeted Area*.
Each of the programs can be combined with CalHFA down payment assistance programs and other assistance programs including the California Homebuyer's Down Payment Assistance Program (CHDAP), the Extra Credit Teacher Program (ECTP), and the Mortgage Certificate Credit (MCC) program.
The CalPLUS Conventional Loan Program is already combined with the Zero Intererst Program (ZIP), which is a deferred second loan with zero interest. The maximum amount of the ZIP loan is 3% of the CalPLUS first mortgage.
The CalHFA EEM Grant may be a maximum of 4% the first mortgage total loan amount and includes the Up Front Mortgage Premium (UFMIP).
All three of the programs require a minimum credit score of 640, and debt-to-income (DTI) not to exceed 45%. With the assistance of other down payment assistance programs or grants, all programs may have a maximum combined loan-to-value (CLTV) of 103%.
Broadview Mortgage is pleased to work with CalHFA to offer these programs to homebuyers and make housing attainable to more Californians. The programs can easily be paired with CalHFA down payment assistance programs that Broadview Mortgage is extremely well versed in. Recently, Broadview Mortgage announced its very first "triple layer cake" as the company has fondly named it. The triple layer cake combined a traditional 30-year fixed rate mortgage with the Extra Credit Teachers Program down payment assistance program and the CalHFA ZIP. The combination of the new programs that CalHFA has to offer starting this week will be a piece of cake for Broadview Mortgage. No pun intended.
Broadview Mortgage is already an approved lender by CalHFA and FHA.
*Federally Designated Targeted Areas are areas that census tracts in which 70% or more of the families have an income which is 80% or less than the statewide median family income.
Broadview Mortgage values the opportunity to educate consumers to understand which direction that their current or future mortgage is taking them in. If you have any questions about the information herein, feel free to reach out to the Author, Brittany Williams, at Brittany(dot)williams(at)broadviewmortgage(dot)com. If you would like a quick pre-approval click here, and for assistance with down payment or buyer assistance, click here. You are also always free to give us a call toll free at (855) 692-7623.
Since 1988, Broadview Mortgage has distinguished itself through honest business relationships with clients, loyalty to employees, and commitment to empowering and educating those communities. Broadview Mortgage is a mortgage banker and direct lender made up of loan officers with years of experience in the firm and sheer excellence in customer service. The firm works to explore several financial solutions from which it's clients may choose. Business is initiated and conducted on a word-of-mouth basis. Broadview Mortgage is a delegated underwriter for the Federal Housing Administration (FHA), the Veterans Administration (VA), and the Federal National Mortgage Association (FNMA). Broadview is also approved to participate in several state, county and city programs for First Time Home Buyers.
# # #