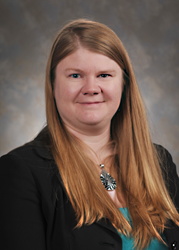 As an attorney, I believe it is important to use the training and knowledge that I have earned to help my clients achieve fair and reasonable results in their cases.
Denver, CO (PRWEB) June 26, 2014
Katherine Ellis, an associate attorney with The Harris Law Firm, was chosen this year for the prestigious Top 10 Attorney Award for lawyers under the age of 40. Through a rigorous selection process, the National Academy of Family Law Attorneys (NAFLA) chose Ms. Ellis to receive this award because of her hard work and the dedication she has shown in the field of family law.
The National Academy of Family Law Attorneys is an organization devoted to recognizing the top family law attorneys in the nation. With over a million attorneys in the United States, choosing the best lawyer is difficult. However, through a stringent selection process, the NAFLA awards the best family law attorneys in each state with our most prestigious honor of being named "TOP 10". The very few attorneys (less than 1%) that are good enough to make our list have demonstrated an extraordinary amount of knowledge, skill, experience, expertise and success in their practice of family law.
The attorneys that make our list have to first be nominated by a licensed practicing attorney. Second, our research staff verifies that they meet the minimum requirements of membership. Then they have to be one of 50 attorneys chosen to advance to the final selection stage by our processing committee. And, finally they have to be selected by our Board of Governors as the "TOP 10".
Congratulations to Katherine Ellis!
About the Harris Law Firm
Established in 1993, The Harris Law Firm is Colorado's largest family law firm with offices in Denver and Fort Collins. The firm now employs a team of 19 skilled attorneys. In addition to divorce and child custody and support issues in Colorado, The Harris Law Firm also handles issues regarding maintenance, paternity, grandparents' rights, and step-parent adoptions.
For more information on The Harris Law Firm, including articles written by our Colorado family law attorneys, please visit our website http://www.harrisfamilylaw.com.