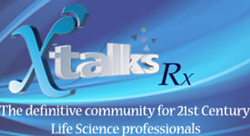 Toronto, Canada (PRWEB) June 19, 2014
In the early stages of a clinical study, getting off to the right start is critical. Yet, up to 70% of clinical trials experience study start up delays, and almost half are completed late. Each day a timeline slips can keep new products from patients and put millions in future revenue at risk.
The highest levels of efficiency can be realized by implementing experienced-based and mutually agreed-upon site identification and selection strategies, by leveraging customized templates, processes and technologies, and by leveraging a highly dedicated regulatory start-up team. This will accelerate the study start-up process, reaching the goal of sites initiated and ready for enrollment as quickly as possible.
The speakers will discuss how they are using an industry-leading approach, supporting sponsors with Fair Market Value (FMV) compensation analysis to ensure compliance with Anti-Bribery/Anti-Corruption (ABAC) compliance. They will demonstrate how the following strategies, processes, and technology help maximize productivity and reduce cycle times.

Leveraging customized forms, pre-translated into 60+ languages that include country-specific legal requirements in protected templates;
Preparing for site selection by applying electronic Site Information Forms (eSIFs), and optimizing the contracting process by using our Clinical Trial Agreement (CTA) template and predefined negotiation terms and robust budget negotiation parameters;
Using our core Informed Consent Form (ICF) template, which incorporates all GCP and country-specific elements that are pre-translated;
Utilizing Quintiles Infosario Site Gateway and Infosario Analytics to help ensure that technology underpins streamlined communication and document exchange, giving sites access to better progress reporting and earlier identification of risk indicators.
For more information or to register for this webinar, visit: Accelerated Start-Up: The Right Start to Trial Success.
Xtalks, powered by Honeycomb Worldwide Inc., is a leading provider of educational webinars to the global Life Sciences community. Every year thousands of industry practitioners (from pharmaceutical & biotech companies, private & academic research institutions, healthcare centers, etc.) turn to Xtalks for access to quality content. Xtalks helps Life Science professionals stay current with industry developments, trends and regulations. Xtalks webinars also provide perspectives on key issues from top industry thought leaders and service providers.
To learn more about Xtalks, visit http://xtalks.com.
For information about hosting a webinar, visit http://xtalks.com/sponsorship.ashx.
Contact:
Michelle Tran
Tel: +1 (416) 977-6555 ext 352
Email: mtran(at)xtalks(dot)com