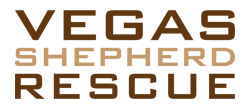 Las Vegas, NV (PRWEB) June 17, 2014
Founder and President of Pet Match Rescue, Julie Milliken, states, "Without the donations from Greenstar Home Services, we wouldn't be able to save these precious animals." Greenstar Cares has helped to save numerous lives of animals ready for adoption. They are determined to meet the unmet needs of organizations committed to improving the lives of people and animals in Orange County and Las Vegas.
The Greenstar Cares Foundation is a subsidiary of Greenstar Home Services, and serves to provide sponsorship to "No Kill" Animal Shelters in the Las Vegas, NV and Orange County, CA Communities.
Since the beginning of 2014, Greenstar Cares has been the proud sponsors of two organizations: Vegas Shepherd Rescue which serves the Las Vegas, NV Area and Pet Match Rescue which serves Orange County. Both organizations focus on finding homes for homeless animals through adoption programs, and foster homes. These organizations would not be able to provide the support it does without Greenstar Cares.
Greenstar Home Services invites you to join its cause through Pet Match Rescue or Vegas Shepard Rescue. Be a part of saving the lives of those unable to save themselves. Please contact Greenstar Home Services toll-free at (800) 434-2566 for more information on how to donate or volunteer today.
About Greenstar Home Services
Greenstar Home Services is a leader in home water filtration and environmentally conscious plumbing, as well as HVAC maintenance. They service the Orange County and Las Vegas areas. Greenstar Home Services believes serving its customers is best demonstrated by supporting local charities in the local community. Greenstar Cares, a subsidiary of Greenstar Services, was created in order to make a significant impact in the lives of people within the communities it serves. The organization is focused on increasing opportunities in the areas of Education for adults, children, and animals, as well as environmental sustainability and general health and wellness.