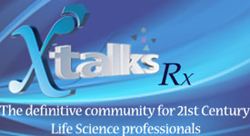 Toronto, Canada (PRWEB) June 20, 2014
This webinar is aimed at improving the end-users' understanding of pre-clinical in vivo inflammatory bowel disease (IBD) models, addressing issues associated with the various models currently available. The presenter, Dr. James Wilson, Principal Scientist at Epistem, has been working in this field for many years, working with many different biotech and pharmaceutical companies to design and perform studies that address their key questions.
This webinar will review some of the models in use and discuss current practice when running pre-clinical models for IBD drug development at Epistem. Specifically, there will be an overview of adoptive T cell transfer-mediated chronic colitis and chemically-induced models of acute colitis (DSS- and TNBS-induced colitis). The following key points will be addressed:

The pros and cons of each model
Historical data relating to disease reproducibility
Performance of reference items / clinical standards
A summary of typical study designs employed for each model
For more information or to register for this webinar, visit: Pre-clinical Inflammatory Bowel Disease (IBD) Models.
Epistem is a biotechnology and personalised medicine company commercialising its expertise in stem cells in the areas of epithelial (oncology, gastrointestinal and dermatological) and infectious diseases. Epistem develops innovative therapeutics, biomarkers and diagnostics (Genedrive®) alongside contract research services for drug development companies. The Group's core expertise is focused around the regulation of adult stem cells located in epithelial tissue including the gastrointestinal tract, skin, hair follicles, breast and prostate and utilizing novel, proprietary next generation molecular biology for use in personalised medicine.
To learn more, visit http://www.epistem.co.uk.
Xtalks, powered by Honeycomb Worldwide Inc., is a leading provider of educational webinars to the global Life Sciences community. Every year thousands of industry practitioners (from pharmaceutical & biotech companies, private & academic research institutions, healthcare centers, etc.) turn to Xtalks for access to quality content. Xtalks helps Life Science professionals stay current with industry developments, trends and regulations. Xtalks webinars also provide perspectives on key issues from top industry thought leaders and service providers.
To learn more about Xtalks, visit http://xtalks.com.
For information about hosting a webinar visit http://xtalks.com/sponsorship.ashx
Contact:
Michelle Tran
Tel: +1 (416) 977-6555 ext 352
Email: mtran(at)xtalks(dot)com