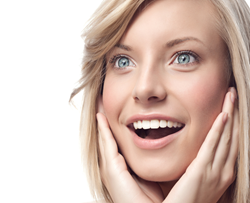 I am excited to be utilizing JUVÉDERM VOLUMATM XC in my office, and many of my patients have found that it is the perfect addition to their liquid facelift plan. It provides superior, natural looking results that cannot be achieved with other products
Newport, CA (PRWEB) July 03, 2014
Dermal fillers provide the perfect alternative to traditional cosmetic surgery procedures, allowing patients to look naturally younger without undergoing a minimally invasive, or invasive, cosmetic surgery procedure.
Dr. Kevin Sadati, located in Newport Beach California, is now offering the most advanced dermal filler on today's market, JUVÉDERM VOLUMATM XC. Clinically proven to last up to two years, patient now have a new dermal filler option when they come in for a liquid facelift procedure to immediately eliminate lines and wrinkles from the face.
"This dermal filler is the first of its kind, because it is a gel­based filler that can be used to add volume to a patient's cheeks. Patients love that this filler breathes life into their face again, while making them appear younger, restoring lost volume and eliminating wrinkles at the same time," explains Dr. Kevin Sadati.
JUVÉDERM VOLUMATM XC can be used in combination with other dermal filler products in order to provide patients with customized, natural looking results. Patients who are interested in a liquid facelift and the use of this dermal filler should find out more about this particular product.
What Facts Should I Know About JUVÉDERM VOLUMATM XC?
JUVÉDERM VOLUMATM XC is the only dermal filler that has been approved by the FDA in order to add volume to a person's cheeks. It instantly adds volume to the cheek area, is natural looking and provides patients with a subtle lift. It can add dimension and contour to the cheekbones, and provide volume to help people look young once again.
This dermal filler provides longer lasting results than many other fillers on the market. It is recommended for use in patients who are least 21 years old, and the results have been shown to last for about 2 years. Other types of dermal filler products may only provide results that last for about 6­9 months. Patients are able to have this procedure repeated in the future if they want to maintain the results achieved during the primary liquid facelift.
There are minimal side effects associated with utilizing this product during a liquid facelift procedure. Some side effects include swelling, redness, mild pain, itching and firmness. Most side effects will only last for 2­4 weeks after the procedure.
"I am excited to be utilizing JUVÉDERM VOLUMATM XC in my office, and many of my patients have found that it is the perfect addition to their liquid facelift plan. It provides superior, natural looking results that cannot be achieved with other dermal filler products," notes Dr. Kevin Sadati.
Patients who are interested in a liquid facelift procedure and incorporating JUVÉDERM VOLUMATM XC into their procedure are invited to set up a complimentary cosmetic consultation with Dr. Kevin Sadati. For more information on JUVÉDERM VOLUMATM XC and other cosmetic procedures offered at the Gallery of Cosmetic Surgery, contact his office today at 949-706-7776 or visit them at http://www.galleryofcosmeticsurgery.com.