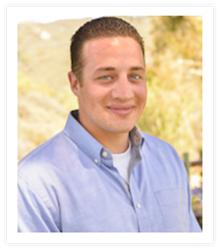 They drop the wall so someone can get into the obsessions that drive their thinking, patterns that drive their attitudes.
Los Angeles, CA (PRWEB) June 17, 2014
Chemical dependency counselor, Nick Riefner, is inspired everyday he goes to work because he knows he makes a difference. His article revels how he uses specific techniques to get kids to open up, recover from addiction and address their mental health issues. Nick is an alumnus of New Life House recovery community and has a special gift of helping troubled teens. He also addresses the recent shooting deaths in Santa Barbara.
Nick Riefner, who works for Visions Adolescent Treatment Center in Los Angeles, reveals to Into the Heart of Addiction writer, Martha Lockie, how his experience has shown him the necessity in treating the underage addict and the young adult addict differently when it comes to recovery.
Since 1985 the New Life House recovery community has been helping families help their sons in the battle against drug and alcohol addiction. Their community-focused method is what has kept them at the center of the recovery world for almost thirty years. New Life House http://newlifehouse.com has extended their community with the launch of their New Blog Into the Heart of Addiction http://newlifehouse.com/into-the-heart-of-addiction/ where they offer hope and support for everyone who loves a young person struggling with substance abuse.