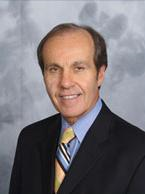 When it comes to getting results for clients, experience counts.
East Brunswick, NJ (PRWEB) June 19, 2014
New Jersey Social Security Disability lawyer Jeffrey W. Goldblatt has published a new report highlighting how disabled workers can improve their chances of being awarded disability benefits. The report, which is available for download at http://socialsecuritydisabilitynewjersey.com, provides critical insight into the Social Security disability process and recent developments that could make it more difficult to obtain benefits.
In addition, Goldblatt shares the real reason he has spent his career fighting to get disabled workers the benefits they need and deserve. He has been there. He knows what his clients are going through.
For more than 30 years Jeffrey Goldblatt has been fighting to get disabled workers the disability benefits that they need to pay their bills and support their families. Like many other disability attorneys, Mr. Goldblatt has extensive experience in all phases of the disability process from the initial application to representing his clients at disability hearings. He knows the law and the Administrative Law Judges. He knows how to prepare cases and win but what really sets him apart from the rest is personal experience that hits close to home.
When a close family member developed a disability that permanently impaired her from working, he learned firsthand the fear and uncertainty that people experience when they become disabled. He didn't hesitate to step up, fight for and win disability for his family. The experience was eye-opening and he believes it made him a better lawyer.
"People who have spent their lives working hard to provide for their families and then become disabled are suddenly faced with many unknowns," Goldblatt said, "It can be overwhelming. People are scared and they feel alone. You think you understand what they are going through but you really don't until it happens to you or someone you care about. When it comes to getting results for clients, experience counts. "
Mr. Goldblatt said that his clients are usually impressed by his track record of winning cases but their eyes really light up when he tells them why he cares so much about helping disabled people. He went on to say that because the process of getting disability benefits is becoming more complicated that no one should try to go it alone without the help of an experienced and caring social security disability lawyer.
Attorney Jeffrey W. Goldblatt has handled Social Security Disability cases for over 30 years. He represents clients at every stage of the appeals process. He is a member of the National Organization of Social Security Claimants Representatives (NOSSCR) and does not charge any legal fees unless he wins benefits for his clients.
The Law Offices of Jeffrey W. Goldblatt are located at 4 Auer Court, East Brunswick, NJ 08816. For more information or to download the guide visit http://socialsecuritydisabilitynewjersey.com/