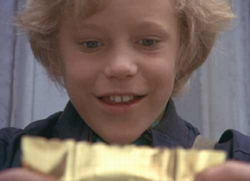 Orange, CA (PRWEB) June 17, 2014
NMLS Licensed Loan Officer Wesley Oliver (NMLS 989515) at the Broadview Mortgage Katella branch will be hosting a webinar on the evening of Wednesday, June 18th, 2014 from 6:30PM-7:30 PM entitled: The Golden Ticket: Punching Your Ticket to Homeownership in California Through the Use of Down Payment Assistance.
In the webinar, Wesley will convey to current renters why homeownership is 'financially preferable' over renting, provided that homeowners stay in the same house for a specific amount of time. Renters throw away thousands of dollars each month to paying a landlord rather than paying themselves through the financial benefit of home equity. As down payments and closing costs stand as the single largest obstacle for homeowners to face, down payment assistance programs are crucial for responsible adults, especially at a time when mortgage interest rates are at record lows. The webinar will help listeners to ensure that they do not miss the opportunity of homeownership and discover the resources available right now.
According to Wesley Oliver, "these programs were created to help residents create a clear path to homeownership and navigate one of the biggest obstacles to homeownership". Wesley offers a variety of ways to combat this issue. The webinar will be a discussion accompanied by a visual presentation on how to shorten the time frame of purchasing a home with limited funds through the deployment of California's Down Payment Assistance Programs that Broadview Mortgage participates in. Key takeaways from the Webinar will be to learn the programs currently available, determine what is needed to qualify for the programs, how much out of pocket cost is needed, and also the newest down payment assistance program created and as Wesley states, "why it is the most dynamic program available on the market". Wesley will offer attendees so much useful homebuying knowledge that they will exit the webinar feeling like the world is at their fingertips, like a kid in a candy factory!
Wesley Oliver, NMLS # 989515, has established his niche in Down Payment Assistance Programs throughout California, and is a student of the following programs in particular: Extra Credit Teacher Program, SCHFA, CHDAP, CalPlus with ZIP, Mortgage Credit Certificate, Platinum, and Broadview Community Access. He is the most highly recommended Loan Officer at the Broadview Mortgage Katella branch for borrowers seeking down payment assistance options.
Wesley decided to work for Broadview after spending time at large Wall Street firms, realizing that borrowers were not getting the personal attention that they deserve. He made the switch to the Broadview Mortgage family primarily for the strong company focus on customer service and community outreach. Wesley particularly enjoys working with borrowers in public service as his own mother worked as a teacher for 15 years and a registered nurse for 20 years. His brother is an army veteran of 20 years. Wesley is also a native to Orange County, giving him a particular soft spot for those in his local community.
Join our In House Down Payment Assistance Expert, Wesley Oliver, on Wednesday June 18 from 6:30 to 7:30 pm for a free webinar. The webinar will feature a question and answer session at the end of the presentation.
To attend this cyber event, please visit https://attendee.gotowebinar.com/register/845392859503204097. Space is limited to 100 attendees. For further assistance, please contact Brittany.Williams(at)broadviewmortgage.com or call (714) 464-2945.
Since 1988, Broadview Mortgage has distinguished itself through honest business relationships with clients, loyalty to employees, and commitment to empowering and educating those communities. Broadview Mortgage is a mortgage banker and direct lender made up of loan officers with years of experience in the firm and sheer excellence in customer service. The firm works to explore several financial solutions for its clients, for which they choose. Business is initiated and conducted on a word-of-mouth basis. Broadview Mortgage is a delegated underwriter for the Federal Housing Administration (FHA), the Veterans Administration (VA), and the Federal National Mortgage Association (FNMA). Broadview is also approved to participate in several state, county and city programs for First Time Home Buyers.
# # #