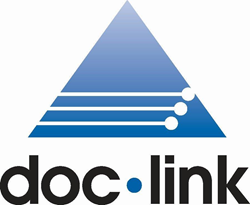 Laguna Hills, CA (PRWEB) June 24, 2014
Altec Products, Inc., a leader in enterprise document management and workflow solutions, announced today its compatibility with the latest version of the next-generation Epicor enterprise resource planning (ERP) solution, Epicor ERP version 10 which became generally available in April of this year, and that Altec was a participant in the Epicor ERP beta testing program.
Altec is the maker of doc-link, an integrated document management solution for automation of paper intensive processes, and is also the publisher of Epicor Advanced Print Management (APM) and APM Plus for automated document delivery. doc-link for Epicor ERP brings control to existing workflow and effectively eliminates the need to copy, print and file documents. As a result, companies can work leaner, faster and more effectively to automate business processes throughout the enterprise, within any department and any process.
The integrated version of doc-link to Epicor ERP version 10 continues to offer effective Accounts Payable integration and GL Smart Forms, which are custom windows that can be used to provide a rich user experience for creating documents, indexing documents, retrieving documents, or streamlining business processes. Merri Jo Cleair, Product Manager for Altec, states, "Our partnered work with Epicor during beta testing was very responsive and demonstrated the dedication and commitment that Epicor has to ensuring the best solutions are available for their customers. As a proud Epicor solution provider for more than 25 years, Altec is excited to showcase our premier product, doc-link, in support of Epicor ERP version 10 as an integrated document management and workflow solution."
"Altec shares our vision in providing innovative solutions that address critical business needs for our customers across industries," says Malcolm Fox, Vice President, Services, Epicor. "Today, businesses want ERP solutions that are easy to use, that their employees can become productive with very quickly, and that deliver high performance and scalability. Epicor ERP version 10 delivers that and more. Our strategic relationships with companies like Altec that offer extend solutions leveraging modern technologies continue to bring added-value to our Epicor ERP customers worldwide."
With the latest version, Epicor has taken its visionary blend of rich global functionality built on agile technology and eliminated complexity to make ERP easier to use, more collaborative and more responsive. Epicor has streamlined the customer's experience across multiple devices and expanded deployment choice. The result is an inspired solution that changes the end user's relationship with ERP to drive growth and opportunity throughout their business.
About Altec
Altec is a leading provider of Integrated Document Management (IDM) solutions to mid-market companies. For more than 25 years, Altec has provided a wide range of accounting-centric paper to paperless solutions including its flagship product, doc-link™, which enables companies to capture, archive, workflow and route structured and unstructured documents to customers, employees and vendors. Altec's comprehensive solutions include IDM, output management, MICR check disbursement and paper documents that serve more than 13,000 customers worldwide. Altec enjoys strong, collaborative partnerships with ERP solution providers like Epicor Software Corporation to provide the most comprehensive, integrated enterprise document management solutions. Altec delivers its IDM solutions through a global network of authorized partners in more than 60 countries throughout the Americas, EMEA and Asia Pacific. Visit Altec at http://www.altec-inc.com, or call April Blankenship at 1-800-997-9921.
About Epicor Software Corporation
Epicor Software Corporation is a global leader delivering inspired business software solutions to the manufacturing, distribution, retail and services industries. The Company's headquarters are located in Austin, Texas, with offices and affiliates worldwide. For more information, visit http://www.epicor.com.
###
Epicor is a trademark of Epicor Software Corporation, registered in the United States and other countries. Other trademarks referenced are the property of their respective owners. The product and service offerings depicted in this document are produced by Epicor Software Corporation.