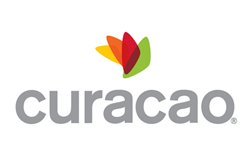 Curacao's internal marketing team is working to evolve our brand and create first class advertising, said Teylez Perez, VP of Marketing & Advertising of Curacao
Los Angeles, California (PRWEB) June 18, 2014
Curacao won 1 silver and 7 bronze for a total of 8 Telly Awards at the 35th Annual Telly Awards for their TV commercials World Cup Generic, World Cup TV, World Cup Fridge, LG WEB OS, LG Fridge, Cielito Lindo, E-Commerce and Samsung Giga System that were created by Curacao's internal marketing team in conjunction with Curacao's production agency ONAC Pictures. With nearly 12,000 entries from all 50 states in the United States and numerous countries, this is truly an honor.
Curacao performed an entire re-branding and re-positioning of the company in August of 2012. The 8 TV commercial winners at the 35th Annual Telly awards are a reflection of Curacao's brand evolution and commitment to continue to create great advertising that can reach an even broader audience.
The Telly Awards was founded in 1979 and is the premier award honoring outstanding local, regional, and cable TV commercials and programs, the finest video and film productions, and online commercials, video and films. Winners represent the best work of the most respected advertising agencies, production companies, television stations, cable operators, and corporate video departments in the world.
A prestigious judging panel of over 500 accomplished industry professionals, each a previous winner of a Silver Telly and a member of The Silver Telly Council, judged the competition, upholding the historical standard of excellence that Telly represents. The Silver Council evaluated entries to recognize distinction in creative work – entries do not compete against each other; rather entries are judged against a high standard of merit.
"The Telly Awards has a mission to honor the very best in film and video," said Linda Day, Executive Director of the Telly Awards. "Curacao's accomplishment illustrates their creativity, skill, and dedication to their craft and serves as a testament to great film and video production."
"We are extremely excited to receive this recognition. The great work that our internal marketing team is doing, in order to evolve our brand and create first class advertising campaigns, not only wins awards but also brings results to the business." said Teylez Perez, Vice-President of Marketing and Advertising of Curacao.