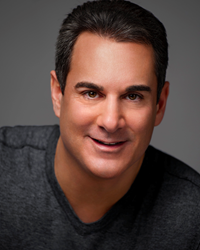 Pearl River, New York (PRWEB) June 17, 2014
(201) Magazine recently named Dr. Michael Fiorillo one of Bergen County's top doctors. With more than 16 years of experience and double board certification in both plastic surgery and reconstructive surgery, Fiorillo is considered one of the most experienced plastic surgeons in the field.
Fiorillo has performed thousands of successful surgeries and specializes in breast and body procedures. He is known as a celebrity plastic surgeon who many television stars have consulted to handle their plastic surgery needs. He is frequently called on by the media for advice and opinions, including The Doctors, Good Morning America, Fox News, and The View.
A native of Rockland County, having grown up in West Nyack, NY, Dr. Fiorillo graduated from Clarkstown South High School in 1983. He went on to finish at the very top of his class at Chicago Medical School. Afterwards, he completed five years of general surgery at Staten Island University Hospital and became board-certified in general surgery. Dr. Fiorillo concluded his training with a fellowship in plastic surgery at the University of Medicine & Dentistry of New Jersey (UMDNJ).
In addition to completing his certification in multiple fields, he continues to learn new procedures and advanced techniques. In February 2013, Dr. Fiorillo traveled to Sweden to receive advanced training in Gummy Bear breast implant procedures. Gummy Bear breast implants are the latest generation of breast implants with the most natural look and feel compared to other breast implant options available. They are cohesive so that even when cut, there is no leakage or change in shape, giving them a much lower rate of complication than other silicone breast implant options. He now teaches other doctors in the United States on the Sientra Gummy Bear technique.
He is also trusted by Dysport, Restylane, and Perlane to train other doctors on their injectable and dermal filler techniques. With so much experience and training, it's no wonder that Fiorillo was named one of Bergen County's best doctors.
When Dr. Fiorillo is not in his Advanced Plastic Surgery Center in Pearl River, NY, helping women look and feel their best, he is at his home in Bergen County, NY with his wife, Jill, and their four children. He enjoys golfing, traveling, exercising, and spending quality time with his family.
Women who are interesting in improving their appearance and self-esteem should contact Dr. Fiorillo's offices at two convenient locations in Pearl River, NY and Montvale, NJ.
For a limited time, he is offering new patients a complimentary consultation because he believes every woman deserves to look as beautiful on the outside as she feels on the inside. Additionally, he is offering special rates for women who are interesting in participating in his Gummy Bears training session days.
Dr. Michael A. Fiorillo
150 South Pearl Street
Pearl River, NY 10965
845-623-6141
http://www.drfiorillo.com
http://www.gummybearbreastimplantsnewyork.com