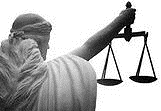 Passivity is the same as defending injustice. Deepak Choprawww.brainyquote.com
Denver, CO (PRWEB) June 17, 2014
Advocacy group, A Just Cause (AJC) announces it will increase its grassroots efforts to help get the Justice For All Act passed. According to the office of Senator Patrick Leahy, Senator Leahy (D-VT) and Senator John Cornyn (R-TX) are co-sponsors of the legislation (leahy.senate.gov/press/leahy-and-cornyn-introduce-legislation-to-reauthorize-landmark-justice-for-all-act).
"When AJC was made aware of the JFAA and what it comprised, we knew that we had to help support it," says Sam Thurman, A Just Cause. "Our first push in support of the JFAA occurred in May of this year and we knew there was interest when we got over 115,000 hits on the internet on a press release showing our support. What Senator Leahy and his co-sponsors have included in the JFAA aligns with the types of efforts A Just Cause is pushing for. We are encouraging all of our volunteers, supporters, and similar advocacy groups to contact their representatives in the House and Senate to voice their support for passage of the Justice For All Reauthorization Act 2013," asserts Thurman.
United States Senate Judiciary Committee records show that The Justice for All Reauthorization Act is a bipartisan bill that the Senate Judiciary Committee unanimously approved last October. On Monday April 7, 2014, the U.S. House of Representatives passed one part of the JFAA, the Debbie Smith Reauthorization Act (H.R. 4323), which provides grants to states to reduce evidence backlogs in their crime labs. (Senator Goodlatte, Report from the Committee on the Judiciary, April 7, 2014, http://beta.congress.gov/congressional-report/113th-congress/house-report/404/1)
According to Senator Patrick Leahy (D-VT), chair of the Judiciary Committee and lead sponsor of the bill, the bill "…strengthens important rights for crime victims, reauthorizes the Debbie Smith DNA Backlog Grant Program, seeks to improve the quality of indigent defense, and increases access to post-conviction DNA testing to help protect the innocent." (leahy.senate.gov/issues/criminal-justice).
"Representatives from A Just Cause have been in Washington, D.C. for the past two weeks, and part of our mission was to show our support for the Justice For All Act," says Regenia Thurman, A Just Cause. "As an example of some of the things we have done to show our support, we printed bumper stickers and lapel stickers, and our team personally visited Senate offices to drop them off and to encourage them to support the Act. We also promote JFAA each week on multiple internet radio shows to include AJC's "A Just Cause Coast to Coast" on blogtalk radio (http://www.AJCradio.com), PRN.FM and Live365.com," Regenia Thurman adds.
"Our efforts over the past couple of weeks on Capital Hill to show our support for the Justice For All Act were well received," says Ethel Lopez, A Just Cause VP. "We recognize that we can play a vital role in judicial reform and legislation, so that is exactly what we are going to do," Lopez proclaims. "It's like a partnership with our lawmakers," Lopez adds.
"Passage of JFAA means a great deal for things like post-conviction DNA testing", says Regenia Thurman. "Post-conviction DNA testing is important for both the benefit of those wrongly convicted and public safety. The bottom line is that wrongful convictions mean that the real offender remains at large," Thurman concludes.
"All to often we hear about men and women being wrongly imprisoned for 15, 25, 30 years for crimes they didn't commit," says Sam Thurman. "The provisions of this Act, when passed/reauthorized, will help right the instances of wrongful convictions that are yet to be discovered. We look forward to supporting this initiative, and others like it," says Thurman.
According to the office of Senator Patrick Leahy, Senator Patrick Leahy (D-VT) and Senator John Cornyn (R-TX) introduced the Justice For All Reauthorization Act 2013 during Crime Victims' week in 2013. "In the years since the Justice for All Act passed, we have also seen too many cases of people found to be innocent after spending years in jail," Leahy said. "We must act to ensure that our criminal justice system works as it should so that relevant evidence is tested and considered and all defendants receive quality representation." (http://www.leahy.senate.gov/press/leahy-and-cornyn-introduce-legislation-to-reauthorize-landmark-justice-for-all-act)
Senate Judiciary records show that among the original cosponsors of the bill are five Republicans, including Senate Minority Leader Mitch McConnell (R-KY) and original sponsor Senate Minority Whip John Cornyn (R-TX). (https://www.govtrack.us/congress/bills/113/s822)
A Just Cause is a volunteer organization that seeks balance and accountability in the judicial process; raising awareness and seeking solutions in cases where innocent men and women are wrongly convicted and sentenced to prison. (http://www.a-justcause.com)
Related press releases: http://www.a-justcause.com/#!press-release/c21pq