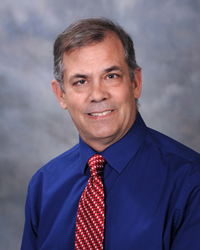 Climate change deniers are deceiving people about global warming using the same methods the tobacco industry used to deceive people about the dangers of smoking.
Mason, TX (PRWEB) June 19, 2014
The climate change deniers of today are engaged in a campaign that is very similar to the one waged by tobacco advocates to deny a link between smoking and lung cancer in an attempt to deceive the public into thinking man made global warming isn't real, according to a professor of physics. Dr. Christopher Keating, author of Undeniable: Dialogues on Global Warming, said, "Global warming deniers are using the same tactics as the tobacco advocates. In fact, some of the people involved today were involved in the tobacco campaign. They are very good at deceiving people and they learned from their mistakes. Of course, we know how the tobacco campaign turned out and they are working very hard to make sure this one doesn't end the same way."
Keating has been involved, at some level, with climate change for 30 years. He has been a professor of physics for over 20 years and has taught at the U.S. Naval Academy and the U.S. Coast Guard Academy.
Keating points to the claims of deniers as supporting evidence. "Compare the claims of deniers of today to the people that denied a link between tobacco and lung disease and see how similar they are. The tobacco people funded certain scientists to undermine valid research. At the same time, they called into question the ability of scientist receiving government funding to remain unbiased. They claimed lung disease was just a natural event. Climate change deniers today are making the same arguments about global warming."
Keating also points to the funding source for much of the deniers. "A recent study done at Drexel University showed that denier organizations have received nearly $560 million over an eight-year period. They traced this money to about 140 different organizations, including many with ties to the fossil fuel industry. These are the people that stand to lose money if we do something about climate change. It simply shatters any credibility the deniers might have ever had."
The ironic thing about people not believing in climate change is that they have to pay for it, says Keating. "It's always the consumers that have to pay the costs and this is no exception. As the costs go up, those added expenses will be passed down as higher prices. We are already seeing increases in the cost of utilities, insurance, food and many more things due to climate change. The businesses don't pay those expenses. We do. So, every time you say climate change isn't real, you need to take your checkbook out and write a check to the people running the fossil fuel industry."
Keating says the results of climate change science are so overwhelming that the only way you can deny global warming is to deny science. "Greenhouse gases are on the rise and the effects are evident: The earth is getting warmer, weather everywhere is changing, the oceans are warming at an alarming rate and ice caps are melting. Every where you look you see evidence of global warming. This isn't something that is only going to occur in the future, it is happening right now."
Keating demonstrated this point in his new book, Undeniable: Dialogues on Global Warming. Written in the style of Galileo's Dialogues on Two New Sciences, Keating's book consists of three friends debating the issues surrounding global warming. Just as in Galileo's works, one friend acts as an advocate of global warming, one acts as a denier and one sits on the fence and goes back and forth. "This is a nice style because it presents both sides of the argument in a debate format." The premise of the book is that there is now so much science that anyone, not just scientists, can prove man made global warming is real. "There is simply no science to support the claims of the deniers, but massive amounts of science proving man made global warming is real. All that anyone needs to do is a little homework. Everything is available to the public," said Keating.
Keating is so sure of his claim that he has issued two challenges to the deniers, one that will pay $10,000 to anyone that can prove, via the scientific method that man made climate change is not real; and one that will pay $1000 to anyone that can provide any scientific evidence at all that it isn't real. The challenge is open to anyone over 18 and there is no entry fee. "I will judge all entries and show why they fail or succeed in the challenge. Entries don't even have to be original. They just have to be first."
Keating says he is more than willing to pay the money but doesn't believe it will happen, "I'm a scientist and I have to go where the science leads me. I have been studying climate change for a long time and I am certain my money is safe. They are in the business of denial and deception, not science. But, if someone could give me a scientific proof global warming isn't real, it would be worth the money."
Anyone wishing to take either of Keating's challenges can do so on his blog, DialoguesonGlobalWarming.blogspot.com.