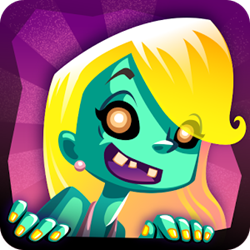 (PRWEB) June 19, 2014
German mobile game developer HandyGames* has partnered with Intel to release a solution brief detailing the recent optimization of its Guns'n'Glory Zombies game for Intel® Atom™ tablets for Android*.
The brief, designed to highlight the game's many unique features and their performance on powerful Android* tablets with Intel® Atom™ processors, discusses how the developers partnered with Intel to bring the game to a wider audience. Now available for Android* tablets, the game elevates zombie battle gaming to a more mobile platform.
As an Intel® Software Partner, HandyGames* had access to the portfolio of technical and support resources within the Intel® Developer Zone. The developer partnered with Intel to ensure that the game's features were compatible with the many powerful features of Android* tablets with Intel® processors.
About HandyGames*
HandyGames* is a developer and publisher of mobile games based in Giebelstadt, Germany. Founded in 2000, HandyGames* has released more than 150 games on a multitude of mobile platforms, utilizing a wide range of technologies. For more information visit: http://www.handy-games.com
About the Intel Developer Zone
The Intel Developer Zone supports independent developers and software companies of all sizes and skill levels with technical communities, go-to-market resources and business opportunities. To learn more about becoming an Intel® Software Partner, join the Intel Developer Zone. For more information, visit: https://software.intel.com/
Intel, the Intel logo and Intel Inside are trademarks of Intel Corporation in the U.S. and/or other countries.
*Other names and brands may be claimed as the property of others.
Copyright © 2014 Intel Corporation. All rights reserved