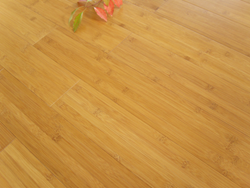 (PRWEB) June 17, 2014
Recently, a professional bamboo flooring company, BambooIndustry.com, has announced its new selection of bamboo plywoods. According to the company's senior spokesman, these new bamboo plywoods are among the most durable items in the current market. All of them are now offered at discounted prices, up to 26% off.
BambooIndustry.com knows that a nice bamboo plywood is very important for those who want to make their houses elegant and comfortable. The company's fresh items are made of 100% rapidly renewable bamboo; they are very solid and durable. Now, the supplier is working hard to provide more high quality bamboo products for distributors.
Indeed, the company is always trying its best to meet the diverse needs of different customers; it hopes to offer more practical items for the global market. A large proportion of its items are warmly welcomed by worldwide consumers. The reliable company never compromises on product quality, while all its items are offered at extremely low prices.
Moreover, BambooIndustry.com's top specialists insist on picking the finest materials and making the best bamboo products for worldwide distributors. Its goal is to help all new and old clients to get high quality products without spending too much. The company has also revealed plenty of affordable bamboo panels in the recent weeks.
About BambooIndustry.com
BambooIndustry.com is a website that belongs to BothBest Bamboo Flooring Co. Ltd., a professional supplier and exporter of bamboo products. Certified by both ISO9001:2008 and ISO14001:2004, the company has 8 years of experience in the manufacturing and wholesale of bamboo flooring products. It strives to bring its customers the latest styles and innovations of bamboo flooring, bamboo paneling, bamboo plywoods, bamboo furniture, and other bamboo products.
More information can be found at http://www.bambooindustry.com/bamboo-plywood/.