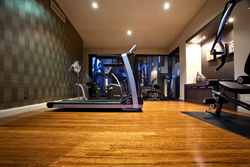 (PRWEB) July 18, 2014
BambooIndustry.com, one of the leading bamboo product manufacturers and retailers, has announced its new designs of solid bamboo floorings. Today, the company has decided to launch a promotion for these high quality items. All of them are provided with big discounts, from 10 to 28 percent off.
The purpose of BambooIndustry.com is to make the best bamboo products for consumers worldwide. All its brand new solid bamboo floorings are excellent. They are guaranteed to be unique, attractive, and extremely practical. They are extremely elegant and can be used in many different places.
"Our products are made of 100-percent durable materials. We are happy to announce our new collection of solid bamboo floorings outfits. Now, they are offered with surprisingly huge price cuts. The special offer will come to an end soon, so customers worldwide should visit our website as soon as they can. On our website, clients can always find cheap, high quality bamboo products for themselves," the company's chief executive officer says.
It is true that BambooIndustry.com's products are available in a range of sizes. The firm has been working in the bamboo industry for years, and all of its items are made from the best materials. Besides solid bamboo floorings, it also sells bamboo veneers and bamboo veneers.
About BambooIndustry.com:
BambooIndustry.com is a website that belongs to BothBest Bamboo Flooring Co. Ltd., a professional supplier and exporter of bamboo products. Certified by both ISO 9001:2008 and ISO 14001:2004, the company has 8 years of experience in the manufacturing and wholesale of bamboo flooring products. It strives to bring its customers the latest styles and innovations of bamboo flooring, bamboo paneling, bamboo plywoods, bamboo furniture, and other bamboo products.
More information can be found at http://www.bambooindustry.com/products/bamboo-flooring/solid-bamboo-flooring.html.